Exclusive
Liar, Liar! Kris Claims She Denied Bruce's Transformation To Protect Daughters Kendall & Kylie — Not Out Of Embarrassment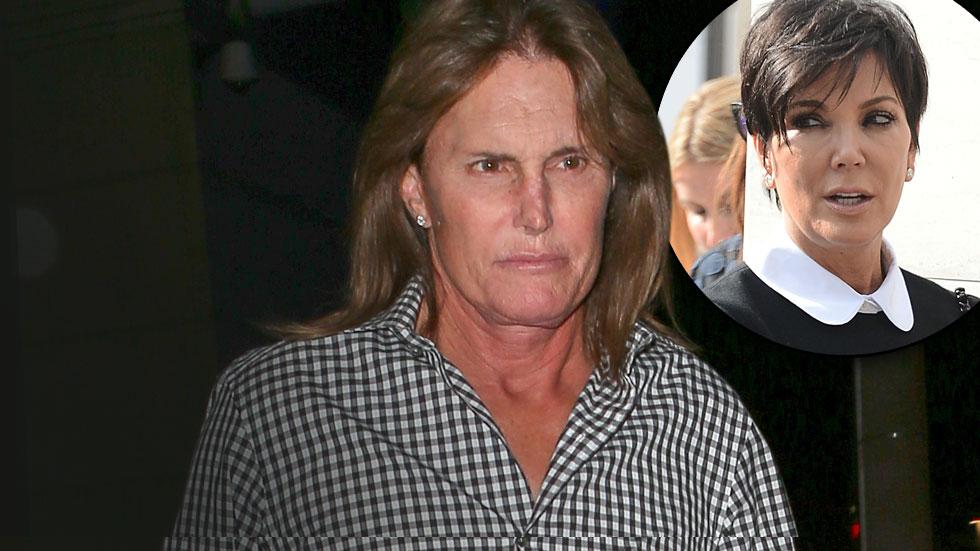 Kris Jenner has never been known for her honesty when it comes to her relationship with her ex-husband, Bruce Jenner. The Keeping Up with the Kardashians momager flat-out denied marriage trouble in the weeks before her divorce, and then dismissed rumors of his transition as "ridiculous." But now that the truth has emerged yet again, insiders say she had reason to spin the truth this time around: According to an insider, Kris was trying to protect their daughters Kendall, 19, and Kylie, 17, from being teased by their friends.
Article continues below advertisement
The rumors Bruce dressed in women's clothes have plagued the reality star for decades. "It certainly was no secret to Kris, and she was aware of Bruce's female tendencies from very early on," a source close to the family told Radar. "Yet, Kris chose to have children with Bruce. And as their daughters, Kendall and Kylie got older, and the rumors about their dad were making the rounds, Kris was forced to lie about it to protect the girls."
"From a very young age, the girls and especially Kylie would ask Kris why people would say that about Bruce," the source continued. "Kris didn't know what to say because it was true, but she didn't want the girls to know. Denying it was the only thing Kris could do. It was almost as if Kris thought if she kept denying it, Bruce would stop. Everything Kris did was to protect the girls because she didn't want them to get teased by their friends."
Bruce and his former wife of 23 years, Kris are now openly battling about his transition to becoming a female.
"He could not care less what Kris thinks or does," the insider previously told Radar. "Kris is so far removed from the woman that he fell in love with that she is no longer recognizable to him. She hasn't been for years."
Meanwhile, Bruce is preparing for a sit-down interview with Diane Sawyer to publicly acknowledge for the first time that he will be undergoing a ​.