Bruce Jenner Crash: Hummer Driver Identified, As Kris Makes First Public Appearance Since Deadly P.C.H. Pileup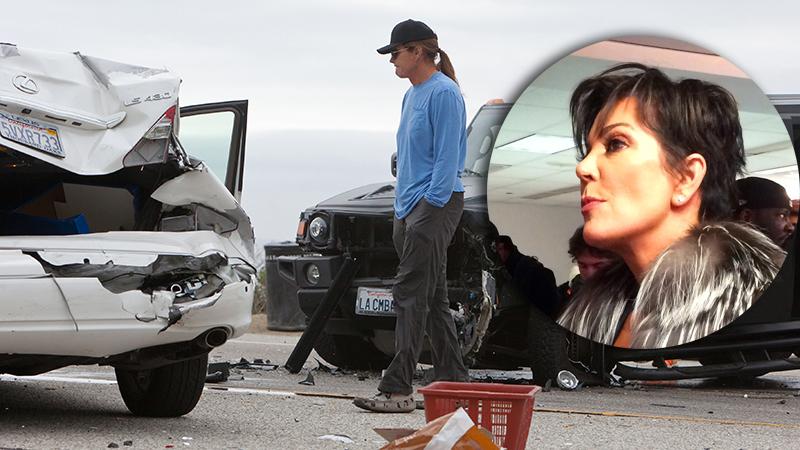 The Hummer driver in the Malibu pileup involving Bruce Jenner was publicly identified Thursday, while his ex Kris made her first public outing since last Saturday's accident.
According to the L.A. Times, officials said a 62-year-old man named Peter Wolf Millesi was behind the wheel of the Hummer, with his wife, two kids (including an infant who was not hurt) and a 73-year-old who suffered a spinal fracture in the deadly chain of collisions.
Article continues below advertisement
As RadarOnline.com previously reported, officials said that a 2010 Toyota Prius driver by Jessica Marie Steindorff was the first vehicle rear-ended in the crash on Pacific Coast Highway, triggering a domino effect that saw Jenner's black Cadillac Escalade barrel into a Lexus driven by Kim Howe, who died after her luxury vehicle careened into the path of the oncoming Hummer H2.
On Thursday, Steindorff's lawyer Roger Simon disputed the initial reports, saying that it was the 65-year-old Jenner who initially rear-ended Howe's Lexus, then struck Steindorff's Prius. A Los Angeles County Sheriff's Department source told the paper that Simon's account of events was accurate. According to records, Steindorff was driving on a suspended license, while Calabasas native Howe didn't have a driver's license in California, but rather Arizona, where she had a separate residence.
Elsewhere Thursday, Jenner's ex-wife Kris stepped out for the first time since the accident to attend Kanye West's New York Fashion Week Adidas show, dressed up in a pantsuit and a feathered coat. Both of the gold medalists's daughters with Kris were on hand as well, with Kylie walking the runway and Kendall in the crowd.
Kris -- whose reportedly had blow-ups with Bruce about the transition -- did not comment about the incident.