Exclusive
Drunk Dial! Boozed-Up Kris Jenner Calls Bruce 'Slurring Her Words' To Blast Him Over Sex Change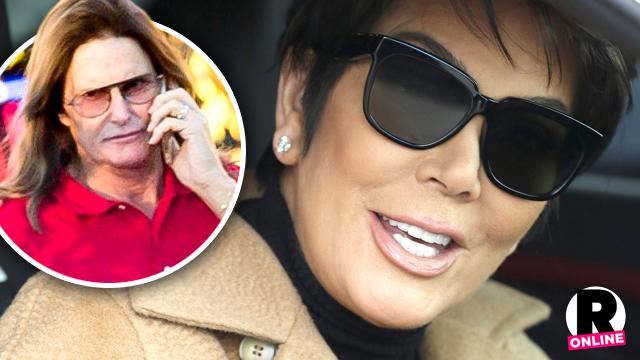 Kris Jenner has yet to make a public statement on her ex-husband Bruce Jenner's sex change — but RadarOnline.com has learned she's saying plenty behind closed doors! The Keeping Up with the Kardashians momager recently drunk dialed the former Olympian, according to an insider, with teary claims that the former Olympic athlete is attempting to ruin her reputation.
On Wednesday night, February 4, "Kris called Bruce after 9 p.m., and sounded like she had been drinking," an insider told RadarOnline.com. "She was slurring her words."
Article continues below advertisement
And it wasn't just a friendly call.
"Kris said she's endured several weeks of negative press about her reaction to Bruce's big sex change announcement, and she wants him to issue a statement insisting that she has been supportive," the source said. "Bruce is refusing to do it because Kris has been quite the opposite."
"Kris seems to think Bruce has a secret vendetta against her for being so successful, and that he is attempting to ruin her reputation," the source continued. "This reaction isn't surprising at all for Bruce, because Kris always makes everything about her. Kris has even instructed her daughter Kylie to not mention Bruce's name in her house!"
Fed up with her drama, Bruce just "ended the call," said the source.
But the tensions continue to simmer.
In an effort to avoid any more questions about , the Kardashian family has opted out of all press for the upcoming season of Keeping Up With The Kardashians.
The tenth season of their hit reality show is slated to return to E! this spring, and until then, the family is refusing to participate in any promotion.
While the family claims they have no plans to discuss the issue before the show's return, Diane Sawyer is working secure an exclusive interview with Bruce in the meantime. As RadarOnline.com reported, it is expected to film this weekend.
Meanwhile, "Bruce is just focused on handling making the announcement about the transition in a responsible and thoughtful manner," said the source. "His sons Brandon and Brody have been a source of tremendous support."