Exclusive
It's My Turn Now! Bruce Jenner Taking Full 'Creative Control' Of Transition Docu-Series & Cutting Out Kris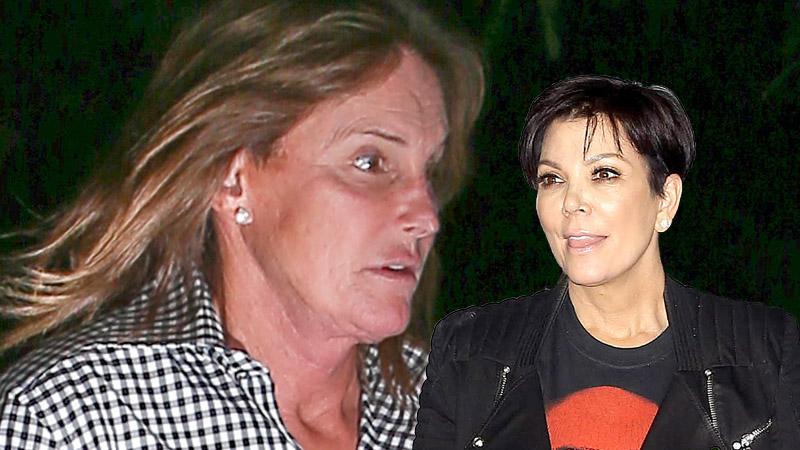 Bruce Jenner is for E!, but this time he's calling the shots! According to a source close to the production of his new docu-series, which will give viewers an inside look at the 65-year-old former Olympian's transition to womanhood, the Keeping Up with the Kardashians star "has insisted on taking complete creative control of the entire project."
"He is making sure that every single shot and every single aspect of the project goes exactly like he wants it to go," the production insider tells RadarOnline.com exclusively.
Article continues below advertisement
On Keeping up with the Kardashians, Bruce's ex Kris Jenner, 59, has final say in producing the show. However, according to the source, she is getting cut out of this particular project!
"Kris is trying to call the shots, but Bruce is not having it at all. She thinks that she has E! wrapped around her finger and that is not the case."
"But because this project is so sensitive and so close to Bruce's heart, he is going to great lengths to make sure she does not have any say in the docu-series' outcome."
"He has said that he will 'pull the plug on the entire project' if she gets her way with anything." And so far, E! has happily accommodated him.
As far as the series and what to expect, the source tells Radar, "It is going to explore everything that has been and will be involved in his full transition and it will answer every question that people have."
Season 10 of KUWTK is currently underway, but the insider insists that there will be "no overlapping."
"E! is going to wait until the season is over to do the new project, as Bruce has demanded. He does not want it to overlap in any way with 'her show,' as he calls it."
Since Bruce Jenner and Kris Jenner share children, do you think that she should have any say in the production of his docu-series and his transition to become a woman?