Exclusive
It's Official! Bruce Jenner Secretly Living As A Woman In Malibu — Sex Change Surgery & New Name Next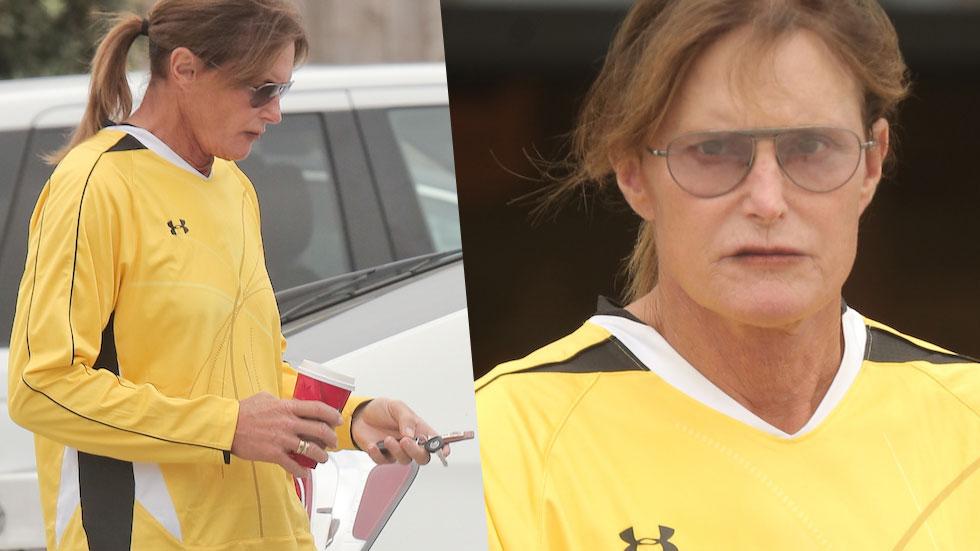 Bruce Jenner is finally ready to share his transformation with the world on TV. But RadarOnline.com has learned that he's already living as a woman behind the walls of his Malibu home — and he's ready to make even bigger changes!
An insider told RadarOnline.com that Bruce is preparing to undergo gender reassignment surgery "in the next several months."
"The decision wasn't made overnight, but has been done thoughtfully over the past year," the insider said. "After having his Adam's apple removed, and beginning to take hormones, Bruce knew what he wanted to do."
Article continues below advertisement
"He has been in counseling as required by the surgeon, and his doctor believes Bruce is psychologically prepared to become a woman," the insider said.
Indeed, the source revealed, "Bruce has already been living as a woman behind closed doors at his Malibu house."
"Bruce is ready to legally change his name too," the source said. "He'll change his entire identity, and will be recognized as a woman."
Meanwhile, "his sons Brody and Brandon have been so supportive of their dad, and are very proud of Bruce. Recognizing Bruce was very unhappy in his own skin made them extremely sad and concerned. There have been some very deep conversations between the boys and Bruce. All they want to do is be there for him, and respect the process," the source said.
However, Brody and Brandon are "just fed up with their step-mother, Kris Jenner. Bruce has been very stressed out because Kris hasn't been supportive of him. The only thing Kris cares about is how Bruce's announcement will impact the Kardashian-Jenner empire," the insider added.
As RadarOnline.com reported, Kim Kardashian also has lost the trust of her entire family, and patriarch Bruce, after speaking about his transformation during a recent interview. And she refuses to apologize for her comments.
"Kim has not even tried to apologize because she says she was helping him and the ratings of the TV show," a source close to the 34-year-old reality star previously told RadarOnline.com.
"She says that she was trying to help the family, but everyone knows that she is only out for herself. It is always the Kim show and they are just guests."