Kanye's Harshest Kritic Disrupts Adidas Fashion Show—Style Superstars Beyonce, Jay Z & Anna Wintour Not Happy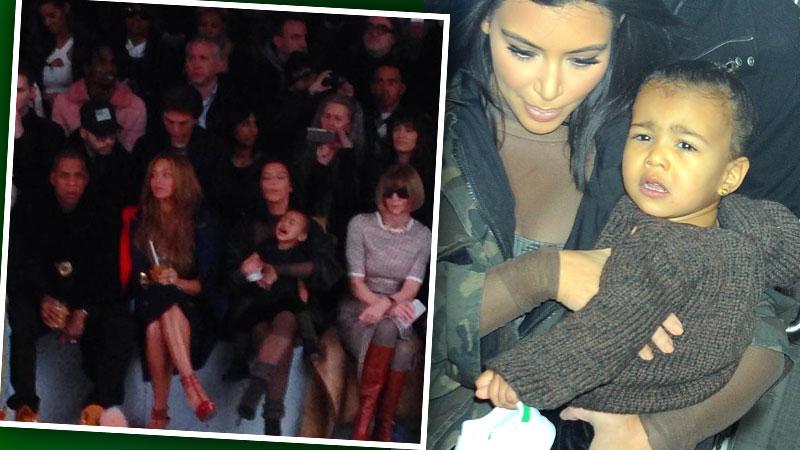 Kim Kardashian and her daughter North West had a prime front row seat at Kanye West's Adidas runway show—but a major meltdown soon turned the catwalk into chaos!
Attendees at the Feb. 12 event in New York City couldn't help but notice little 20-month-old North throwing a fit on her mom's lap.
A picture snapped at the event and posted to Twitter shows Vogue Editor-in-Chief Anna Wintour and music superstars Jay Z and Beyonce (who wisely left their daughter Blue Ivy at home) suffering through the earsplitting episode.
Article continues below advertisement
But the show must go on, and stars, including Rihanna, Kris Jenner, Kylie Jenner and Justin Bieber respectfully watched Kanye's latest fashion efforts go down the catwalk.
As for North? Her bad behavior resulted in handlers rushing her backstage where her noise wouldn't be such a bother.
But the gathered crowd still seemed less than impressed. Video of the finale shows lackluster applause for the rapper turned designer: