Exclusive
Houston Family Friend Todd Chrisley: 'My Heart Breaks For Bobbi Kristina'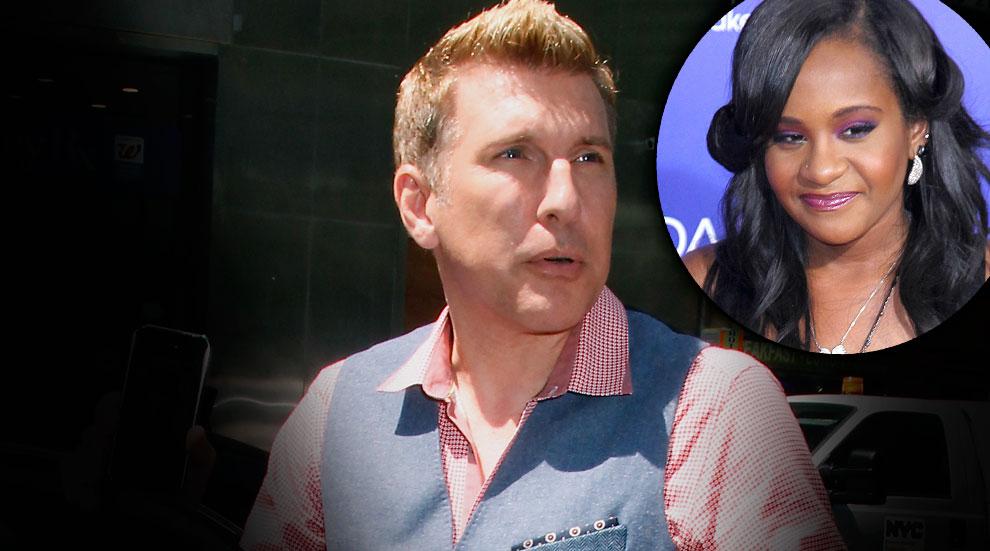 Article continues below advertisement
"My heart breaks for Bobbi Kristina," he says. "She is the same age as my son, Kyle, and they went to the same middle-school together."
Sadly, Chrisley's son is also deeply troubled. As RadarOnline.com exclusively reported, the 23-year-old was hospitalized in December after threatening to kill his father in the midst of a crack binge.
Perhaps thinking of his own family troubles, Chrisley says he empathizes with Brown's pain after her mother died suddenly.
MORE ON:
Bobbi Kristina Brown
"My heart really and truly breaks because I know the heartache that she felt when her mother passed," he explains. "Some people cope with things differently, and I hope and pray that the Lord will grant her peace regardless of the outcome."
"All of our friends knew Whitney from the country club and my heart goes out to that family. God bless them."
Chrisley is especially thinking about Houston's mother Cissy, 81, who published a memoir about her life with her talented late daughter in 2013.
"Cissy is a wonderful, wonderful woman," he says. "I hope that the Lord will grant her the peace that she needs at this time."