Exclusive
'I'll Kill You Motherf*cker!' Kyle Chrisley Hospitalized After 'Crack'-Fueled Rant Against Dad Todd — Read The Police Report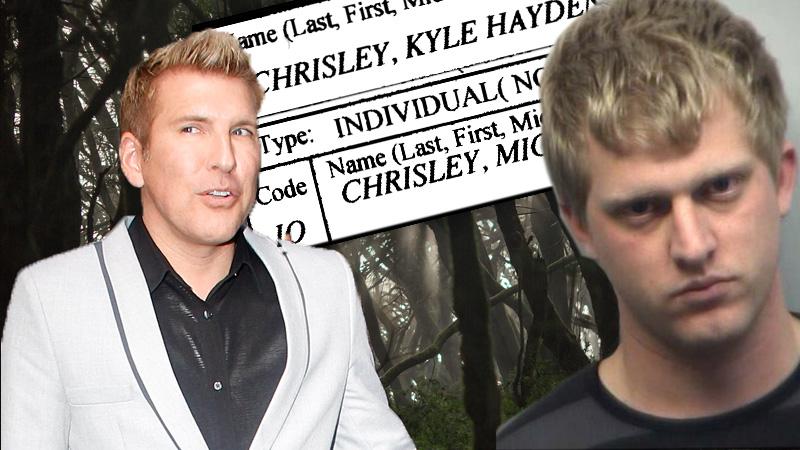 As Kyle Chrisley and his reality TV dad Todd's relationship continues to crumble in the public eye, RadarOnline.com has unearthed shocking new details about their turbulent past. According to a police report, Kyle was once hospitalized after threatening to kill the Chrisley Knows Best dad during a crack binge!
On July 28, 2013, Kyle's girlfriend Alexus Whilby called cops to their Smyrna, Georgia, home over his erratic behavior.
Article continues below advertisement
"As I was speaking to Kyle, he was very sweaty and complained of being thirsty," the responding officer wrote in a report obtained by Radar. "Every time he would say he was thirsty, he would touch his tongue with his finger. I observed his pupils were constricted and almost to the size of a pin point."
"I asked him what he had taken and he said that he had smoked 'crack' the night before," the report reads. "He later stated he spent $100 on 8grams of crack…"
Kyle's dad Todd soon arrived, the report claims, because he had "ordered Kyle to wear an ankle monitor and had provided restrictions on his travel and activities." Kyle had "just torn it off."
But when he saw his dad, the officer stated, Kyle said, "I'll kill you motherf*cker …"
Cops transported Kyle to a hospital in Atlanta, where he was detained "without incident" for "severe bipolar 1 disorder complicated by marijuana use." There was no further legal action.
For more on their twisted relationship, stay tuned to Radar!