Exclusive
WANTED: Cops Searching For Reality Star Kyle Chrisley After Alleged Knife Attack & Assault On His Baby Mama!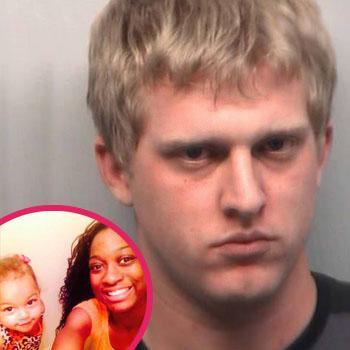 Another day, another drama for the Chrisley family! RadarOnline.com has learned that the authorities in South Carolina have put out an all-points bulletin for the arrest of Chrisley Knows Best star Kyle Chrisley, after he allegedly assaulted his baby mama and threatened her sister with a knife!
According to a new Facebook post by the Anderson (South Carolina) Sheriff's Office, police in that state are "requesting the public's assistance" in bringing Chrisley to justice after an alleged incident on February 24, 2013.
Article continues below advertisement
On that date, the sheriffs claim, "Chrisley struck his common law spouse, Angela Victoria Johnson, and threatened Johnson's sister with a knife." His child with Johnson, Chloe, had been born not long before.
According to the cops, "the altercation began when Johnson confronted Chrisley about his habit of staying out all night and not returning home until late in the morning."
"Chrisley became angry and struck Johnson in the face with an open hand," the note states. "He then took her child and left the residence. Minutes later, Chrisley returned and kicked in the front door. When Johnson's sister confronted Chrisley, he threatened her with a knife."
Chrisley is know wanted on charges of Criminal Domestic Violence and Assault and Battery. And although he's currently appearing on TV screens across the country, the Sheriff's Office notes that they have yet to bring him in because "To date, address information obtained by the Sheriff's Office regarding Chrisley has all been erroneous."
As RadarOnline.com has reported, Chrisley was also arrested later that year, on April 17, 2013, and charged with misdemeanor simple battery against a woman named Tracy Gordon. Further details of the incident were sealed by the court, and the case was dismissed after Chrisley served six months of probation.