Exclusive
Sorry, Grandma! Chrisley Knows Best's Grandma Faye Losing Home Thanks To Son Todd's Financial Issues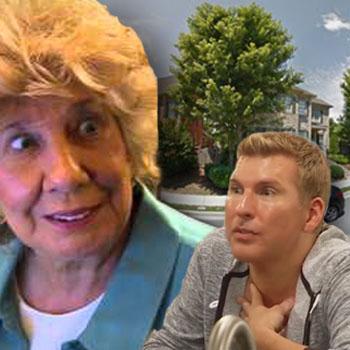 Chrisley Knows Best viewers have fallen in love with family matriarch Grandma Faye as they watched her dip her toe into the dating pool after her husband's death, trying to find a new man at age 69. But she may need to find a new house first.
RadarOnline.com has exclusively learned that the Alpharetta, Ga., home where she lives just entered foreclosure as part of her son, series star Todd's messy bankruptcy proceedings.
Article continues below advertisement
As RadarOnline.com has reported, U.S. Bank/Homebanc is going after Chrisley because they claim he defaulted on a $362,300 secured loan to the tune of $33,533.38.
Normally, creditors are barred from proceeding in collections and foreclosure against bankrupt debtors, but the bank had asked the court for "relief from the automatic stay so that it may exercise its remedies under the Security Deed and applicable state law.