Todd Chrisley's Son Makes Shocking Accusation: 'My Dad Is Gay!'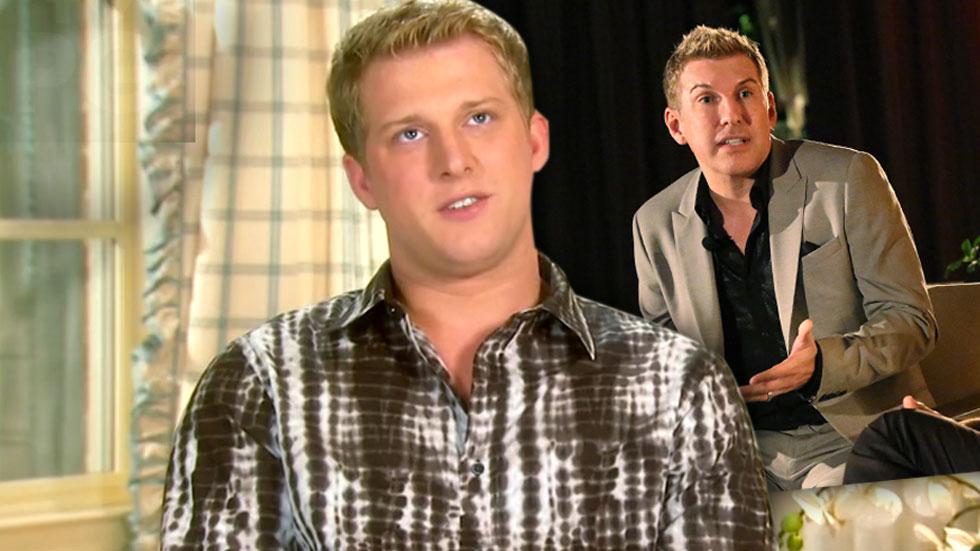 Todd Chrisley's troubled son Kyle is once again making shocking accusations about his estranged father.
Rehab-alum Kyle, 23, whom Todd has called "bipolar," tells Life & Style that he thinks the Chrisley Knows Best patriarch, 46, is gay.
"All the people he calls his best friends in the world…they're gay," he tells the magazine about his businessman father in a new interview. "I used to work with him at Chrisley Asset Management. If one of the asset managers was going to take a piss, he would say, 'You want me to come hold it for you?'"
Article continues below advertisement
Kyle also has an explanation about why his father's wife, Julie, 41, has stayed in the marriage for 18 years.
"If the money wasn't there, she would have been gone a long time ago," Kyle huffs.
A rep for Todd claims the worried dad "is not concentrating on the words that Kyle is saying, but rather on getting him the necessary psychiatrist and medical care he so desperately needs."
But Kyle didn't start the gay rumors. As RadarOnline.com exclusively reported, Todd was sued by a male employee who said the reality star asked him to perform a sex act.
Three former underlings alleged that he regularly "commented on the size of his penis, invited male employees to 'jerk off' with him in the restroom, inappropriately touched employees, and routinely made sexual gestures toward his subordinates."