Exclusive
'Oh My God!' Houston Family Breaks Down Over News Bobbi Kristina Is Brain Dead — Eyewitness Reveals Details Of Tragic Scene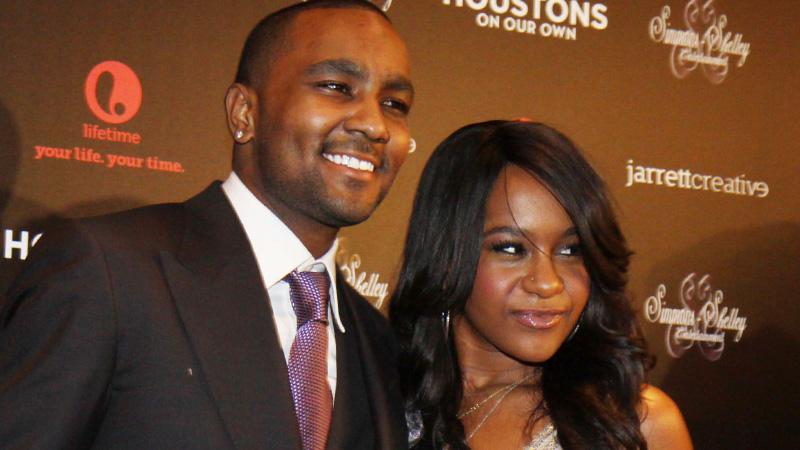 Publicly, Bobbi Kristina Brown's family members have remained stoic and hopeful about her prospects for recovery. But behind the scenes, RadarOnline.com has learned, her dad Bobby Brown is "taking it really hard." And when the family found out that her brain activity was minimal, according to an eyewitness, it triggered a screaming, crying meltdown that stunned those on the hospital floor.
As Radar reported, Bobbi Kristina, 21, was admitted to the North Fulton hospital in Atlanta Saturday morning after being found unresponsive in her bathtub. And by Sunday, it was clear that her prognosis was not good.
Article continues below advertisement
Around 11:30 am on February 1, "All of a sudden someone came around the corner from Bobbi Kristina's room," an eyewitness told Radar. "It was an older lady … and she was screaming, 'Oh my god! Oh my god! Oh my god!'"
"I said, 'Somebody's really screaming. Oh god she must have died.' It was so bad, that's what I thought," the eyewitness continued. "It seemed like the doctor had just come in and told her something serious. I truly thought Bobbi Kristina had died. Or at least they told her she wasn't going to recover."
Indeed, shortly after, the news emerged that Whitney Houston's daughter was showing severely minimal brain activity. Since then, Bobbi Kristina has been transferred to the Emory Hospital at the direction of her father, who has taken over control of her medical treatment.
According to the insider, staff at the North Fulton hospital were impressed by his bond with his daughter, despite their rocky past.
"One of the nurses said how close Bobby is to his daughter," the source revealed. "They had had some trouble at some point, but he was really taking it really hard, the news about her condition."
For the latest developments stay with RadarOnline.com.
Watch: Bobbi Kristina Sneaks Alcohol, Slurs Words, Nods Off As Teen In Shocking Video