Exclusive
Is Theresa Caputo's Time Up? 'Long Island Medium' Star Halts Tour After Scathing Reviews & Fraud Accusations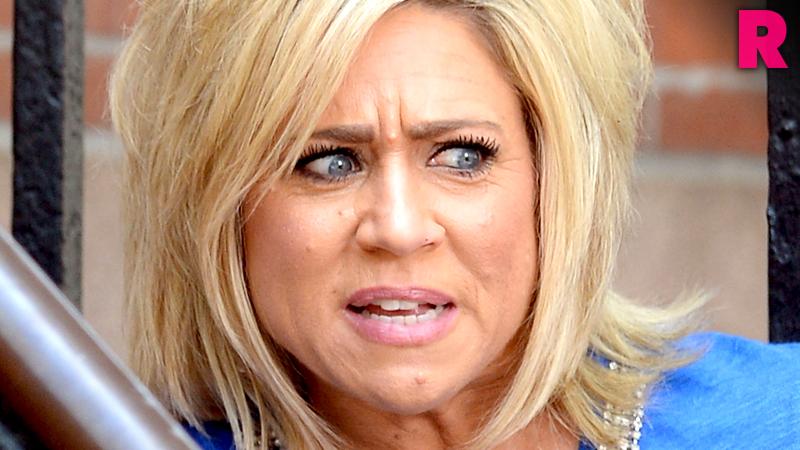 Is Theresa Caputo crumbling under the pressure?
The Long Island Medium star, 47,has been touring the country with her live reading show consistently since 2012. But for the first time in nearly three years, there are no scheduled tour dates on the self-proclaimed psychic's official events page.
"This is very unusual. She is always on tour around this time," a source close to the TLC reality queen exclusively tells RadarOnline.com. "Something is definitely up."
Article continues below advertisement
Perhaps the intense media scrutiny has put Caputo's tour plans on hold. After her last show in Westbury, New York on December 17, the Long Island Press— her hometown paper— skewered the star and questioned her authenticity.
After witnessing a botched reading, "the doubt that had started to creep into my mind early on in the show now made a full-court press," reporter Jaime Franchi wrote in her scathing review on December 21. "I wasn't buying it, any of it."
"For me, this unbelievable experience was simply that: not to be believed," she concluded. "In my humble opinion, Caputo is a damn good performer, and she's got undeniably likeable sass and charisma. I just don't think she speaks with the dead."
And not only was an esteemed reporter unimpressed by her performance. As RadarOnline.com exclusively reported last summer, many audience members have expressed outrage after experiencing the once popular show.
Article continues below advertisement
"She seemed off and almost every reading was like pulling teeth to match up info. She was really grasping at straws and did a lot of 'fishing,'" one disappointed fan at a April 2014 Hershey, Pennsylvania, show recently complained to Ticketmaster.com. "For the most part, readings were forced and uninspired."
"Some readings were just off the mark," said another ticket-buyer at a New Orleans show.
RadarOnline.com reported in September that Caputo's tour sales in late 2014 were slumping, with venues only half-sold in big cities including Boston and Charlotte, North Carolina. In June, private investigator and SciFake.com founder Ron Tebo told RadarOnline.com he believed Caputo's psychic abilities were a hoax.
"I think her 15 minutes of fame may be up," the insider tells RadarOnline.com. "People are growing tired of her shenanigans."
A spokesperson for Caputo, who has said she doesn't let "negative people" affect her, tells RadarOnline.com that the mother of two will be announcing new tour dates in February.