And Then There Were Three: Rosie Perez Gone From 'The View'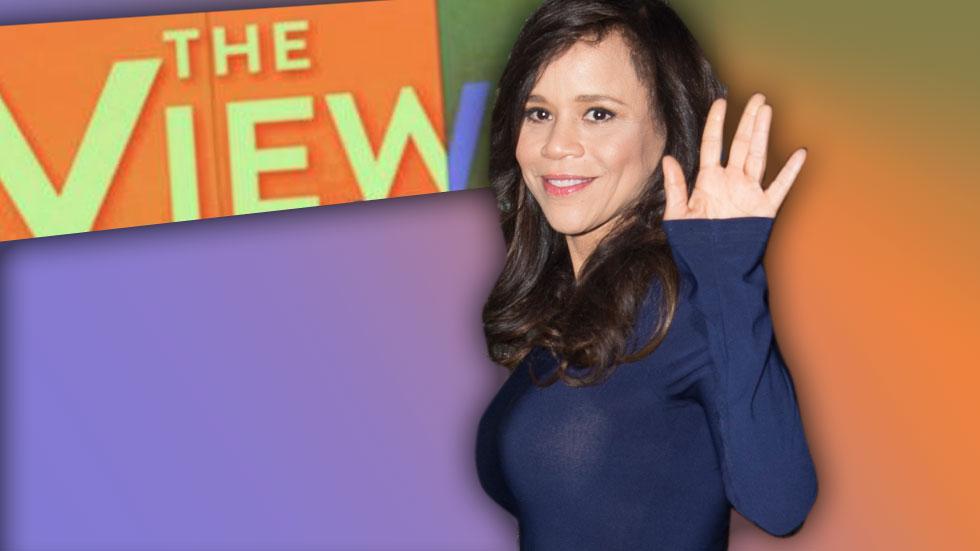 Rosie Perez is the first one off The View's sinking ship.
The charismatic actress -- who had been off this month to work on the Broadway play "Fish in the Dark" -- will not be a part of the ailing show's Hot Topics table at the end of her stint on the Great White Way, Variety reports.
The White Man Can't Jump star, a last-minute choice in the wake of Barbara Walters' departure last year, made for an awkward fit due to her problems reading off a teleprompter and problems adapting to the show's format, sources told the publication.
Article continues below advertisement
"I feel like every week, they could fire me, like at the end," she said. "I always take all my stuff and my pictures, in case!"
As RadarOnline.com previously reported, ABC is "ready to abandon ship" on the show and replace it with an extra hour of Good Morning America.
A network rep told the publication, that Perez's "status with the show has not changed."