Consciously Uncoupled From Sobriety: Gwyneth Paltrow Admits She Took Ecstasy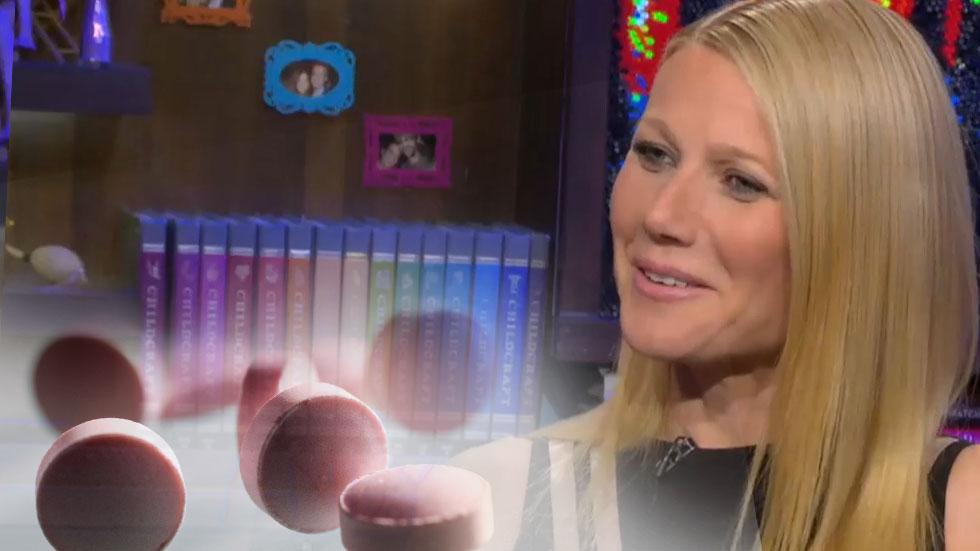 Here's you won't be seeing on Goop: Gwyneth Paltrow admitted on Thursday's edition of Watch What Happens Live that she's used the drug Ecstasy before, during one of host Andy Cohen's prying "Plead The Fifth" segments.
The moment of shocking candor Thursday came when Cohen asked her, "What is the hardest drug you've ever taken?"
The Academy Award winner, sporting a pouty smirk, deadpanned, "Ecstasy."
Article continues below advertisement
Watch the video on RadarOnline.com
"Very good," Cohen said. Of course, he was in no position to judge the 42-year-old A-lister for her antics, as he told Howard Stern two months ago that he'd partaken in Molly, a slang name for an ultra-purified version of Ecstasy.
"Look, it's very dangerous, I'm not recommending it, I'm not advocating it, but it's kind of great … Ecstasy, which I haven't taken in many years, you have a terrible depression a day later, it's a whole meshugas," Cohen said, using a Yiddish phrase describing craziness.
It's been a whirlwind week for the beauty, who's made many stops on the promotional trail for her new film Mortdecai, opening up about her high-profile past romances with Brad Pitt and Ben Affleck, among other topics usually not discussed.
Mortdecai, co-starring Johnny Depp, opens in theaters Jan 23.