Exclusive
Mini Mogul! 'Toddlers & Tiaras' Star Isabella Barrett Exclusively Talks Return To Reality TV, Clothing Line & 'Honey Boo Boo' Scandal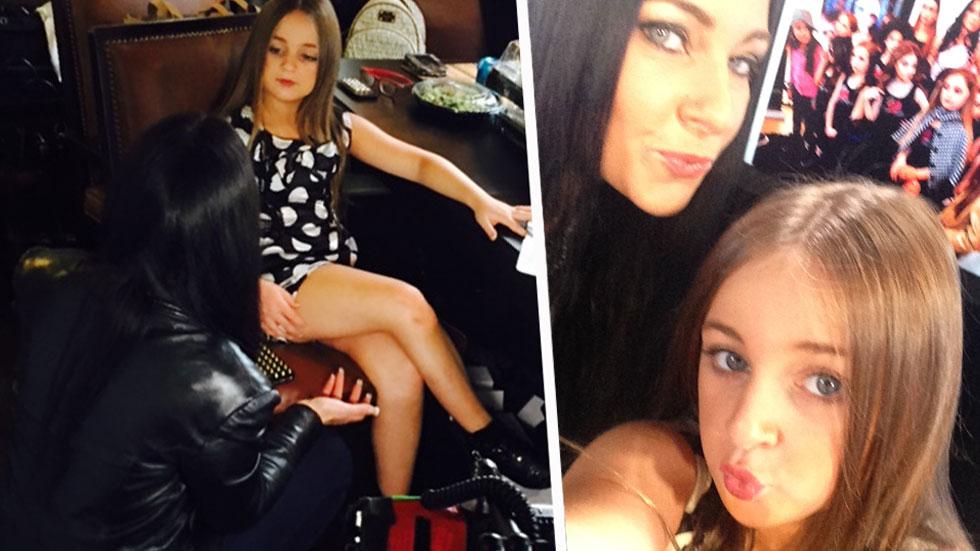 As Alana Thompson deals with the scandal that caused the cancellation of her TLC reality show, Here Comes Honey Boo Boo, her former Toddlers & Tiaras co-star, Isabella Barrett, is returning with a new reality show and clothing line that is sure to send her back in the spotlight!
The 8-year-old and her mother, Susanna Barrett, opened up to RadarOnline.com exclusively to discuss what they've been up to since they left the show, their thoughts on the Honey Boo Boo controversy and what's next for the mini mogul.
Article continues below advertisement
"We're coming back out of retirement," Susanna Barrett exclusively told RadarOnline.com. "We haven't done interviews or anything in a couple of years because we really wanted to focus on building who we are and what we're doing."
Her daughter stole the show episode after episode – and she has the pageant crowns to prove it! – on Toddlers & Tiaras alongside standouts Eden Wood and Thompson. And although the pint-sized performer supports and continues to work with her BFF Wood, she admits that she has only tuned in for Thompson's show "a few times… maybe three or four."
When asked if she was upset over the show's cancellation, she dished, "Eh, not really, but at the same time yes, but at the same time no," she shared. "Us children don't pay attention to adults. Us children just want to have fun. I do respect Honey Boo Boo because she's on the same show as me."
But even if the "LOL" singer wanted to keep up with her former costar, she wouldn't have the time! Isabella Barrett is currently filming her reality show, Little Millionaires, which airs in Germany and on YouTube. The show follows the self-proclaimed millionaire as she tackles her many business ventures.
Article continues below advertisement
In addition to being an advocate for anti-bullying, running her jewelry line Glitzy Glam and showing her clothing line Bound by The Crown at New York Fashion Week, the reality star recently launched her second collection from the line.
"I get to design all the clothes," Isabella Barrett explained of the resort line. "Kids love it because it's comfortable and moms love it because it's couture. It's comfortable couture!"
And because she is a millionaire at only 8-years-old, mom Susanna Barrett is determined to make sure her daughter stays grounded and doesn't turn into a diva.
"She has a lot of rules at home and she goes to normal school," she explained. "We have a big Italian family and we treat her like anybody else. She still has to do her homework."
The mother of the aspiring teacher and rock star even saves up for her daughter's future and uses the money to expand their ever-growing empire.
Article continues below advertisement
"She's not allowed to actually touch the money," she explained. "What we're trying to do is reinvest, so when Bella was on Toddlers and she became really famous, we started Glitzy Girl. Glitzy Girl you wear your wins like an accomplishment bracelet… and then we started this clothing line."
With a clothing line, jewelry collection and two reality shows under her belt, what's the reality star's secret to success?
"Hard work and pick a job that you enjoy," Isabella Barrett said. "Keep doing it, focus on it and don't give up. Never give up, ever."