'I Don't Want My Daughter To End Up Like Britney Spears,' Says Mom Of Toddlers And Tiaras Beauty Queen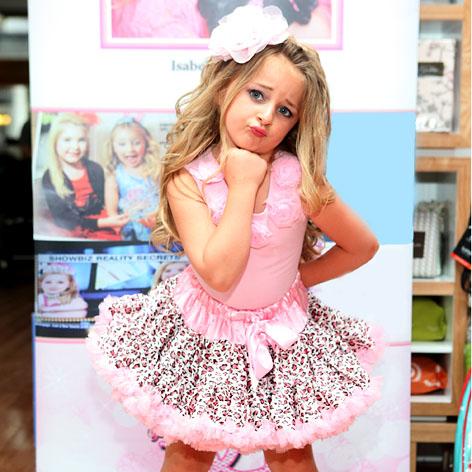 She has her own jewelry line, owns more than 60 pairs of shoes and loves to eat filet mignon and lobster.
Now one of the leading beauty pageant queens, Isabella Barrett is opening up about being a millionaire at just six.
In an interview with British newspaper the Daily Mirror, the little girl who is one of the stars of reality TV hit Toddlers and Tiaras, said: "What's not to like about being a millionaire?
Article continues below advertisement
"I'm a superstar. I have my own jewelry line and I just love being the boss. But what I love more than anything is shoes. I have over 60 pairs."
Isabella's mom Susanna also spoke about trying to keep her little girl grounded, despite her wealth.
"You see what happens to these child stars like Britney Spears and I certainly do not want that happening to my daughter," Susanna said.
Tell us if you agree with Susanna or think she's being a hypocrite, at Radar's Facebook page.