Exclusive
Sony Film Shoots Halted By Hackers - Jennifer Lawrence Gets 'Hustled' As Male Co-Stars Are Paid More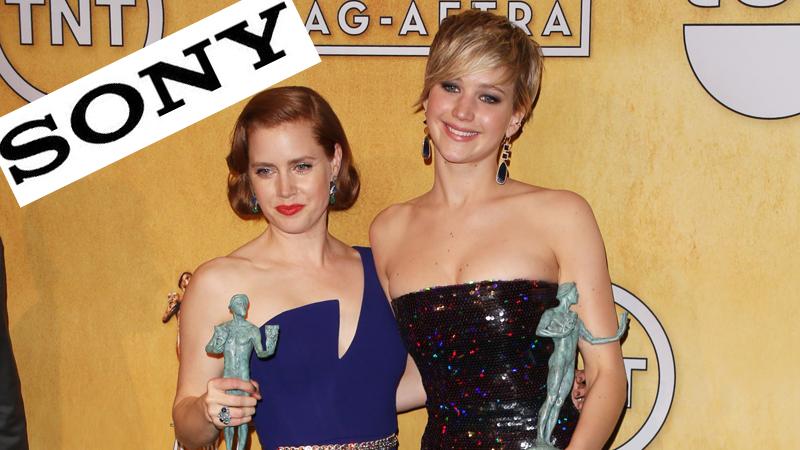 The hacking of Sony's computer network has not only greatly embarrassed the studio execs with e-mail revelations, but its apparently halted all movie shoots, the Times of London newspaper is reporting.
The crippling attack on Sony, which many tech experts blame on hackers supported by the North Korean government, has paralyzed the company's ability to process payments, which has caused film production to grind to a stop, an unidentified source tells the Times.
Article continues below advertisement
The digital files posted online in recent days include four Sony films that have not yet been released, as well as thousands of e-mails sent and received by Sony staffers. Those communications have included embarrassing and sometimes scandalous revelations that has Sony scrambling to put out public relations fires.
For example: Sony gave the male co-stars in the hit movie American Hustle a larger "back-end" percentage than female co-stars, according to a December 5, 2013, e-mail sent by Columbia Pictures exec Andrew Gumpert to Sony Pictures Entertainment co-chair Amy Pascal.
The women - Jennifer Lawrence and Amy Adams - were awarded 7%, while the men - Jeremy Renner, Christian Bale and Bradley Cooper - earned 9%. Male director David O'Russell also got 9%, according to the e-mail first published Friday by The Daily Beast.
The e-mail warned that if Lawrence, who could be considered the biggest star in the film, was upped to 9% to match the men, then they might be forced to give Adams a matching 9%.
Pascal replied: "there is truth here."
Another Pascal e-mail exchange first published by Gawker shows the studio chief's suspicion that producer-screenwriter Aaron Sorkin is "broke" and possibly sleeping with "the girl" who wrote a book he wants to turn into a film.
"We are getting totally positioned in the Aaron stuff," Pascal wrote.
The 25 gigabytes of data posted online by the hackers - who identify themselves as "Guardians of Peace" - is possible just a fraction of the terabytes stolen from Sony's computers.