Exclusive
Royal Reunion! Prince Jackson Back Together With Ex-Girlfriend Niki Berger – 'She Keeps Him Grounded'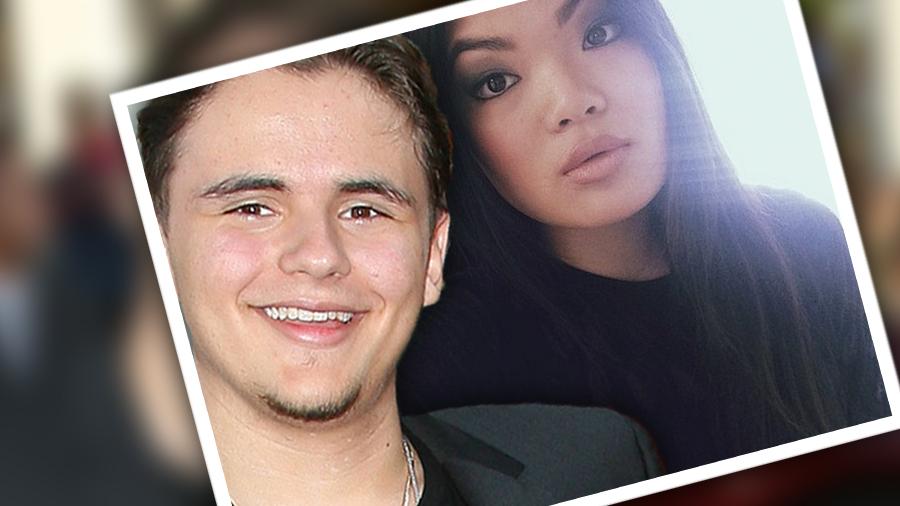 That was fast! Prince Jackson recently broke up with Nikita Bess and RadarOnline.com has exclusively confirmed that he has already moved on, or back, with his ex-girlfriend, Niki Berger!
Michael Jackson's 17-year-old son recently broke up Bess, his girlfriend of 11-months recently after the couple "were arguing a lot."
Now, according to an insider, "Prince is back with his childhood sweetheart Niki."
Article continues below advertisement
"The Jackson family likes her a lot," the insider adds, referring to Berger, who Jackson first dated for a year from Oct. 2010 to Oct. 2011 and again, from Feb. 2012 to Feb. 2013.
"Niki is a good influence on him because she keeps him grounded and she is very down-to-earth," the source says.
On Dec. 3, Berger posted on her Twitter account a sweet heartfelt message, that said, "Just a little bit of your heart..."
But it's not all happily ever after.
"Prince has been talking about settling down with Niki and his family is concerned is that he's moving too quickly with that decision," the source tells Radar.
"They feel that he is way too young to know what he wants to do with the rest of his life and they would like him to focus on his studies and his education," the insider says of Prince's grandmother, Katherine Jackson, 84, who, along with cousin T.J. Jackson, 36, has court-ordered guardianship over Prince until he becomes an adult.
"But prince sees himself as a full-grown adult," the family insider says. "Not just any adult but one that is jet setting traveling the world and living the life of a lavish millionaire."
Do you think that Prince Jackson Is too young to be thinking about settling down with anyone? Let us know in the comments.