Exclusive
Greedy 'Sharks' Targeting Michael Jackson's Oldest Son Prince Before He Turns 18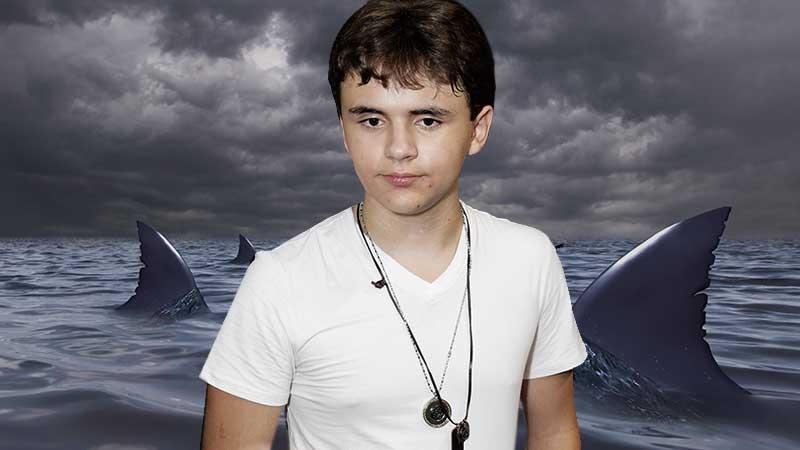 Money-hungry "sharks" are circling Michael Jackson's oldest son, Prince Jackson, in a "mad dash" to secure their position with him before his 18th birthday arrives, a source close to the family tells RadarOnline.com exclusively.
Grandmother Katherine Jackson, 84, and 36-year-old cousin T. J. Jackson's court-ordered guardianship will end in February when Prince legally becomes an adult, making the teen a prime target for ruthless Hollywood players — and other wannabes — who hope to manage his career.
Article continues below advertisement
According to insiders, it's almost a tradition in the entertainment world for lawyers, agents, publicists and managers to try to separate teens with potential from their families as soon as they are old enough to legally leave the nest.
In the case of Jackson's famous children, one source described the situation to RadarOnline.com as "too many sharks in one pool" that "are just biting every damn thing" they can sink their teeth into.
It seems Prince may already be falling under the influence of one such predator. An insider tells RadarOnline.com that a woman who previously worked with some of Michael Jackson's siblings claims to already be managing Prince ahead of his birthday by finding show business opportunities for him to pursue. She's already "protecting" Prince from his relatives — including his legal guardians, adds the insider.
Managing Prince's career could be a lucrative gig, considering all the cuts from possible endorsement and appearance fees generated by the eldest son of the world's most famous entertainer.
Prince, who is a high school honors student, has said he wants to produce and direct movies — something his father taught him about during his last years alive. He has also acted in a 90210 episode and "reported" for a week with Entertainment Tonight, gigs that his aunt, La Toya Jackson, helped arrange around his 16th birthday.
While turning 18 gives Prince his legal freedom, he will still be dependent on a generous allowance from his father's multi-million dollar estate. The huge fortune his father left behind remains controlled by a trust that will dole out dollars in increments starting when he turns 21, 30, 35 and 40.