'They're Going To Kill Me': Prince Michael Jackson Tells Court His Father Feared Concert Promoter AEG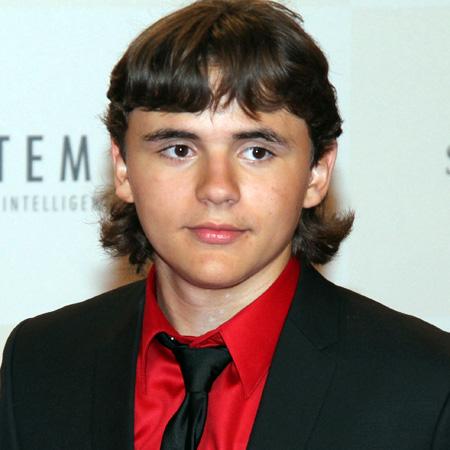 Update 12:05 p.m. -- Prince Michael Jackson, 16, told jurors that his father Michael Jackson complained that concert promoter AEG was "killing him" in the days before his death four years ago.
Michael Jackson often cried after talking to AEG Live executives as he prepared for his comeback concerts, his oldest son testified Wednesday.
"After he got off the phone, he would cry," Prince Jackson testified, recalling phone conversations between his dad and AEG LIve CEO Randy Phillips and his ex-manager, Dr. Tohme Tohme.
Article continues below advertisement
"He would say, 'They're going to kill me, they're going to kill me.'"
He also testified that Phillips visited Jackson's rented Holmby Hills, Calif., mansion during the night before his death.
"He was grabbing his elbow," Prince said. "It looked aggressive to me. He was grabbing by the back of his elbow and they were really close and he was making hand motions."
The eldest son of the pop star also testified that he saw his dad "hanging off the bed" with Dr. Conrad Murray performing CPR on the fateful day he died in 2009. At the time, Prince was aged 12.
He also told court that his sister, Paris, who recently attempted to take her own life, had developed emotional issues after being deposed in the billion dollar wrongful death lawsuit against AEG.
---
Prince Michael Jackson I Wednesday was spotted entering a Los Angeles court to testify in his family's wrongful death trial against AEG Live LLC, and we've got the details for you right here on RadarOnline.com.