Michael Jackson Prosecutor: Wade Robson's Molestation Claim 'Did Not Come As A Surprise'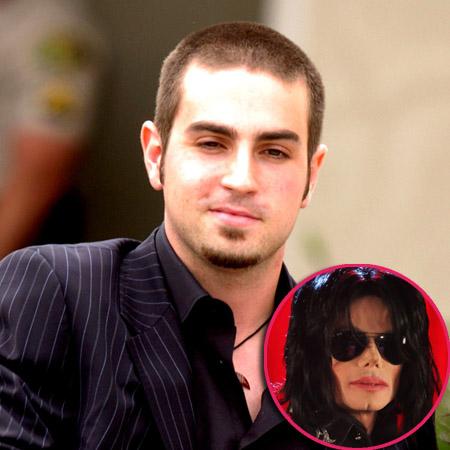 The prosecutor who grilled Wade Robson during Michael Jackson's 2005 child molestation trial -- and whom was met with Robson's steadfast denials that he wasn't sexually abused -- has told RadarOnline.com that he's not surprised the dancer-choreographer ultimately recanted his testimony.
Breaking his silence on Robson's decision to file a claim against Jackson's estate, claiming alleged child sex abuse by the late pop icon, Santa Barbara County prosecutor Ron Zonen said: "It did not come as a surprise that Wade eventually acknowledged being a victim of years of sexual abuse."
Article continues below advertisement
Robson, now 30, notoriously denied under oath at Jackson's trial that he had been molested by the singer.
"Try as we may to get victims to disclose what happened to them, they just don't do it on our schedule, they do it when they are ready," Zonen, who was the Santa Barbara senior assistant district attorney at the time, told RadarOnline.com exclusively.
"That often happens well into adulthood and often after a baby arrives. I wish Wade well, his disclosure is the first step to a complete recovery."
Interestingly, Zonen specifically prodded Robson in the trial eight years ago about the physical contact he had with Jackson, who befriended by the Thriller singer when he was age five.
Zonen: Mr. Jackson would periodically kiss you.
Robson: No
Zonen: Periodically hug you?
Robson: Yes
Zonen: Touch you?
Robson: Hug me.
Zonen: Did he ever kiss your lips
Robson: No
Zonen: On occasions you stayed in bed with Mr. Jackson would you ever cuddle in bed?
Article continues below advertisement
Robson: No
Zonen: Would you lie next to one another?
Robson: No
Zonen: Would you touch?
Robson: No
Robson admitted to Zonen that his mother had given permission for him to sleep in Jackson's bedroom at Neverland Ranch, at his mother's apartment in Hollywood, in a Las Vegas hotel and at the pop star's condo in Century City, Calif., while his mother, Joy, stayed across the street at another hotel.
"Had you ever crawled into bed with a 30-year-old man prior to that?" Zonen probed.
"My father," Robson said, defensively.
"Okay."
"But other than that, no," the witness said.
"Any person you had just met?"
"No."
Jackson was ultimately cleared of conspiracy to commit extortion, false imprisonment and child abduction, child molestation and giving a child, Gavin Arvizo, then 13, an intoxicating drink. His acquittal was partly based on the testimony of Robson, his sister and his mother.
In an interview last month on TODAY, Robson said Jackson performed sexual acts on him — and forced him to reciprocate — from the ages of 7 to 14.
Article continues below advertisement
Robson told Matt Lauer that Jackson gained his silence by telling him they would both be imprisoned if he let out the secret, often calling him in discussions he called "complete manipulation and brainwashing."
"I never forgot one moment of what Michael did to me," Robson said, "but I was psychologically unable and unwilling to understand that it was sexual abuse."
It was Zonen who told the court in 2005 that "something terribly illegal" happened at Neverland.
"They rode rides, went to the zoo, ate whatever they wanted – candy, ice cream, soda pop. There was only fun," Zonen said, in a statement to the jury, according to court records.
"At night, they entered into the world of the forbidden. They learned about sexuality from someone only too willing to be their teacher."
Jackson's estate has called Robson's new accusations "outrageous and pathetic."