Stay Away From My Kids: Debbie Rowe Threatens Man Who Claims To Be Paris Jackson's Real Father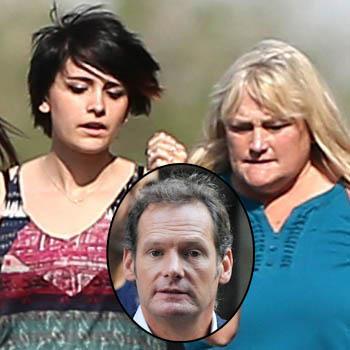 Debbie Rowe has recently reunited with her daughter Paris Jackson and is supporting her during her troubled times and while she usually stays out of the spotlight she has taken a stand against the man who says he is the real father of Michael Jackson's daughter, beating down his claims.
Former child star Mark Lester revealed in a recent interview that he believes he is the father of Paris and Prince Jackson and that his close friend Michael never wanted Debbie to have a relationship with the children.
Article continues below advertisement
Lester started a vicious Twitter war with Debbie this week, writing to her: "Hi Debbie I think we need to talk for the good of Paris. We have strong family ties here it can only be for the best x."
According to Showbiz411.com Debbie's account was protected but she eventually opened her Tweets to the public to show what her responses were to Lester's claims.
"Why don't you go to hell," was Debbie's first response, and when Lester wrote "Why so aggressive? I come in peace," and Debbie amped up her response and wrote to him: "BTW surprised your family speaks to you after all the crap you spew."
The mother of Michael's two older children made it clear to Lester that she wants nothing to do with him, writing: "Good for you stay away from me and my kids.
As RadarOnline.com previously reported, Debbie is considering moving to Los Angeles temporarily to be closer to her daughter during her treatment.