Exclusive
Debbie Rowe Ready To Join Family Therapy & Move Closer To Los Angeles For Daughter Paris Jackson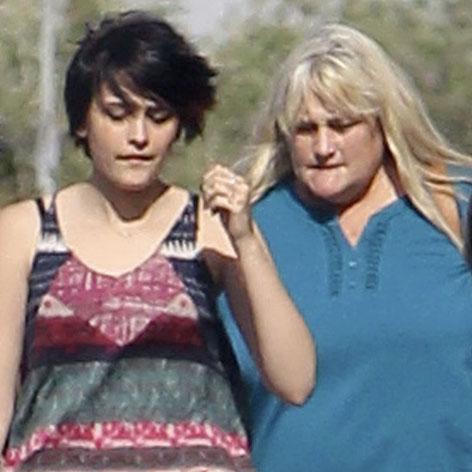 Article continues below advertisement
"Debbie will do whatever is asked of her. She is also considering temporarily moving to Los Angeles to be closer to Paris. Debbie lives about 90 miles away from Paris in northern Los Angeles County on her ranch. She would spend part of the week in LA, and then go back to the ranch."
The teenager had hoped to spend the summer at Debbie's ranch, "but all of that is now up in the air because of her suicide attempt. Paris will need to be closely monitored when she is released from UCLA. When Paris leaves UCLA she will still be seeing doctors at least three times a week, minimum," the insider revealed.
Debbie has suddenly become a key player in the family known for ongoing drama.
Debbie and Paris spent time together before the 15-year-old attempted suicide and Paris' brother Prince was not happy about it and has no interest in being with Debbie, who is also his biological mother.