Paris Jackson To Be Released From Hospital After Suicide Try, Set To Spend Summer With Debbie Rowe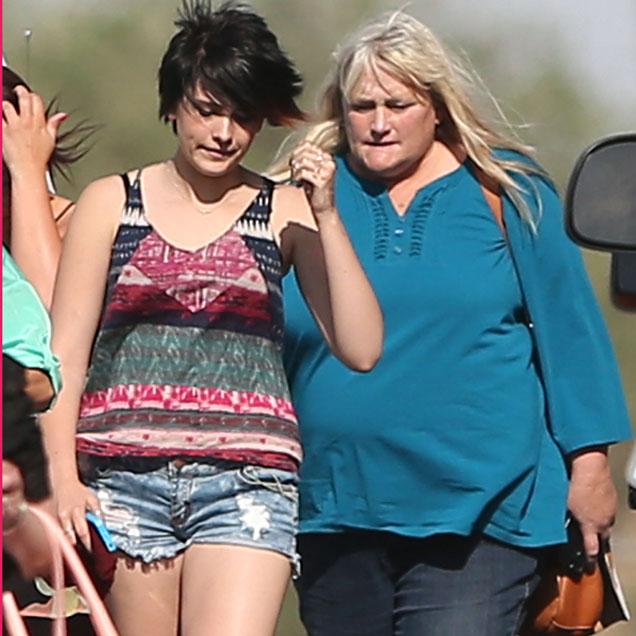 More than a week after attempting suicide Paris Jackson is set to be released from a Los Angeles hospital but don't expect her to stay home for long.
Paris is set to spend the summer with biological mom Debbie Rowe, according to a new report.
Both Rowe and Paris want to be together as they continue their recent bonding, according to the New York Post.
Reports the Post:
"Everyone knows that Debbie is a huge animal lover," Rowe's one-time confidante Gillian Scanlon tells The Post. "It's hard to imagine that this woman who loves four-legged creatures so much couldn't hold equal warmth for humans, especially her beautiful daughter, who clearly needs her so much."
Article continues below advertisement
As RadarOnline.com reported, Paris cut one of her wrists and took a handful of pills on June 5 in a suicide attempt. We also reported exclusively that she no longer wants to be a plaintiff in her grandmother Katherine Jackson's wrongful death suit again AEG, the promoter of what would have been Michael Jackson's final concert.
Paris was scheduled to testify in that trial but has told close family members she does not want to.
Rowe has suddenly become a key player in the family known for ongoing drama.
Debbie and Paris spent time together before the 15-year-old attempted suicide and Paris' brother Prince was not happy about it and has no interest in being with Debbie, who is also his biological mother.
But Paris calls her "mom" and has written about their bond on her Web site. Now she wants to spend uninterrupted time with her, according to the Post, which reports it could be quite an adjustment for the teenager:
Article continues below advertisement
"It will be a shock to Paris's system because it's a dirt-like existence in Palmdale, and she'll be really screwed for other things to do there," says Rebecca White, a former Rowe confidante and sometime guest at the ranch. Plus, Debbie seems to prefer animals to people. The mat outside her front door says: Pets welcome. Children must be on a leash.
"But it seems Paris has real talent with horses so it will be something she and Debbie can bond over," White adds.
Rowe's reemergence is surprising considering how long she has been out of the spotlight with her children. She worked for Dr. Arnold Klein, who introduced her to Michael.
Their relationship was always a public mystery, with no official announcement confirming she gave up parental right (she denies that she did). She did receive millions of dollars from Michael.
And while some reports have questioned if Rowe is after a slice of the Jackson fortune, she has shown a fierce protective side of Paris, taking to Twitter to attack haters.
Paris is expected to return to her family home when released from the hospital. After that, Rowe most likely will play a prominent role in her life.