Exclusive
Paris Jackson Was 'Emotionally Distraught' Before Suicide Attempt, Doesn't Want To Testify In Wrongful Death Suit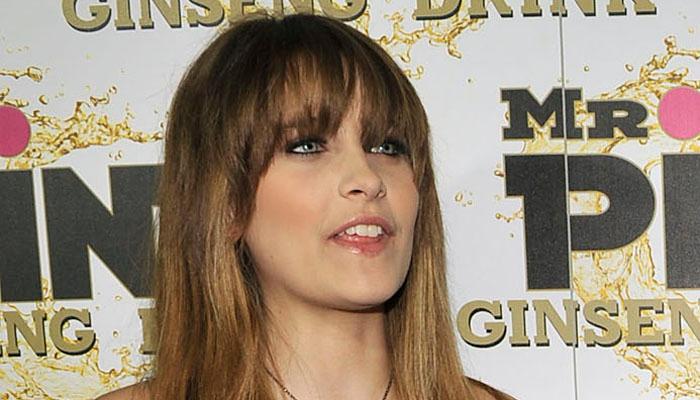 Paris Jackson's suicide attempt was not an overdose as a 911 dispatcher disclosed, RadarOnline.com has learned — sources say the troubled teenage daughter of late pop star Michael Jackson slashed her wrist because she was emotionally distraught over having to testify in the current wrongful death lawsuit.
"It absolutely wasn't an overdose," a Jackson family insider said.
"Paris didn't take any pills, she cut herself and she absolutely didn't have a temper tantrum about not being allowed to go to a Marilyn Manson concert, as has been reported. What's more, she has never attempted suicide in the past."
Article continues below advertisement
As RadarOnline.com reported, the 15-year-old was rushed to a Los Angeles area hospital in the early hours of Wednesday in what paramedics described as a response to a "person who apparently took some kind of medication."
She was reportedly placed under a 5150 psychiatric hold for 72 hours -- the same evaluation that Britney Spears went under in 2008 that allows for a qualified peace officer or clinician to involuntarily confine someone because it's deemed they have a mental disorder that makes them a danger to themselves and/or others.
The shocking and sad incident comes soon after the civil trial commenced in the Jackson's $40b lawsuit against AEG Live LLC, in which the famed music family claimed the concert promoter failed to properly investigate the doctor who was later convicted of her son's death. AEG denies wrongdoing.
Paris was due to testify in the trial, at AEG's request, but was "emotionally distraught about having to go to court. Paris wants nothing to do with the trial and is unwilling to do so."
MORE ON:
Katherine Jackson
Article continues below advertisement
As RadarOnline.com was first to report in March, Paris was deposed before the trial after AEG subpoenaed her. The deposition took place at a Los Angeles courthouse because older brother, Prince, had previously answered questions under oath at a lawyer's office and "it didn't go well."
"Prince had a rough time during his despoition, so allowances were made to make sure it didn't happen again," a source connected to the case said.
"That's why Katherine's lawyers demanded that Paris' deposition take place at the courthouse so the judge could intervene if it appeared to be getting too tough for her."
A second Jackson family source told RadarOnline.com the King of Pop's only daughter was "nervous about the trial, Wade Robson's lies about her father and she's been struggling to fit in at school."
Robson, a dancer-choreographer who was befriended by Jackson when he was a child, is now seeking money from Jackson's estate for alleged child sex abuse and called late pop icon "a pedophile and a child sexual abuser" in a television interview last month.
Howard Weitzman, attorney for the Estate of Michael Jackson, said that "Co-Executors John Branca and John McClain wish to extend their heartfelt thoughts and prayers to Paris Jackson during this very difficult time. The Executors are fully committed to providing Paris with whatever assistance she requires in dealing with this situation and will be there for her."
If you, or anyone you know, is struggling with thoughts of suicide, please immediately seek help — you can speak with a skilled, trained counselor at a national Suicide Prevention Lifeline crisis center in your area, anytime 24/7 — call 1-800-273-TALK (8255)