Exclusive
Out Of Control? Jackson Family Fears 'Arrogant' Prince Jackson Will 'Self-Destruct' – He 'Already Considers Himself Royalty,' Says Family Insider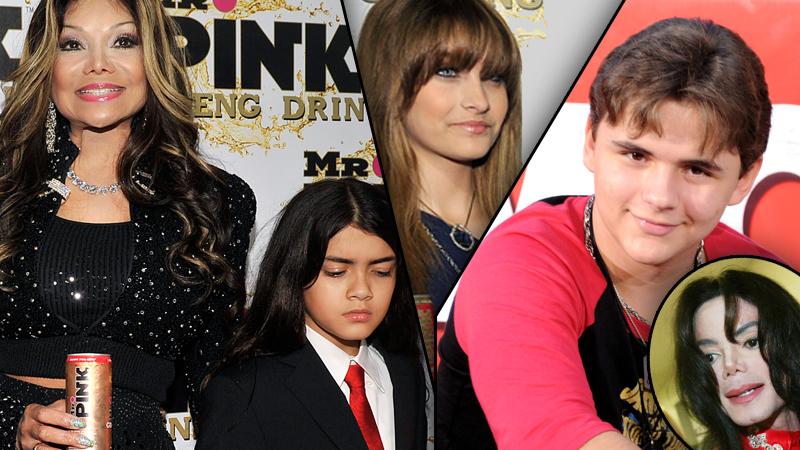 The late King of Pop's oldest son, Prince Jackson, is turning 18-years-old in February, and sources close to the Jackson family tell RadarOnline.com exclusively that they "fear he will self-destruct" once he's no longer a minor under family control.
"As Prince Jackson gets ready to turn eighteen his family is concerned that he is growing up too quickly," the family insider says. "There are also big concerns over his inheritance because he will be an adult with more money than one can even imagine."
Article continues below advertisement
As RadarOnline.com previously reported, "While turning 18 gives Prince his legal freedom, he will still be dependent on a generous allowance from his father's multi-million dollar estate. The huge fortune his father left behind remains controlled by a trust that will dole out dollars in increments starting when he turns 21, 30, 35 and 40."
Another source adds, "Prince has his own money that he will gain access to on his birthday – money that was invested properly on his behalf."
Perhaps the biggest concern right now, according to the source, is that the 17-year-old is "distancing himself" from the family.
"He's been distancing himself from his siblings for some time now," the source says regarding Michael Jackson's other two children– 16-year-old Paris Jackson and Blanket Jackson, 12. "He barely speaks to his sister Paris right now."
"Prince is young and arrogant and seemingly already considers himself to be royalty," the insider tells RadarOnline.com.
Article continues below advertisement
"He is very hot-tempered and does not like to be told what to do by Katherine and Joe," the source says, referring to his 84-year-old grandmother, Katherine Jackson who, along with cousin T.J. Jackson, 36, has 'court-ordered guardianship' over Prince until he becomes an adult.
"Overall he is a good kid but he is definitely realizing the power he has – especially now that he is about to legally become an adult," the source explains.
Do you think that Prince Jackson will stay on the straight and narrow, as his father Michael Jackson would have wanted? Let us know in the comments.