Exclusive
Family United! Paris Jackson Closer Than Ever With Grandmother Since Suicide Attempt — Inside Her Recovery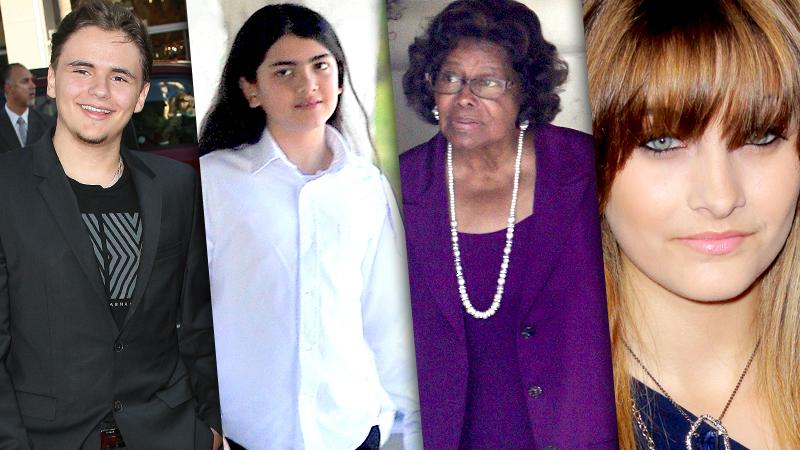 Michael Jackson's teenage daughter, Paris, 16, is home for a summer vacation break from her Utah boarding school, and RadarOnline.com has learned that the entire family is thrilled to have the old Paris back, just over one year after her suspected suicide attempt. In fact, despite reports to the contrary, sources tell RadarOnline.com that she is closer than ever with her grandmother, Katherine Jackson and siblings, Prince, 17, and Blanket, 12.
Article continues below advertisement
When new photos of Paris and a mystery man emerged on Friday, online reports claimed that the troubled daughter of the King of Pop was spending time with a new boyfriend instead of family during her break, since she wasn't on good terms with her relatives.
But an insider insists such claims are "Absolutely not true. Paris has no issues with Katherine, and is getting along quite well with her."
"As for Prince and Blanket, there is no truth to claims she is estranged from them either," the source insists. "Prince does indeed spend a lot of time with his girlfriend, but that is just his life as a normal teenager."
Paris, however, is currently single according to the source, and the man she has been pictured with is simply a "very good friend." The source explains, "The family suspects that Debbie Rowe's fiancé, Marc Schaffel's camp is responsible for spreading these false stories."
As RadarOnline.com previously reported, Rowe's fiancé Schaffel — formerly the official videographer at Jackson's Neverland Ranch — was disowned by the pop star after his porn industry past came to light. He was even named as a co-conspirator in Jackson's 2004 child molestation indictment documents.
Schaffel sued Jackson in 2004 for $4 million he claimed the pop star owed him for unpaid loans, cash advances, producing fees, and other expenses, including money to "pay Marlon Brando to appear at Jackson's concert," and to "buy jewelry for Elizabeth Taylor."
Shocking Evidence Found In Michael Jackson's Bedroom Where He Died – See The Photos
According to the source, "Paris does have a good relationship with her mother, but doesn't trust Marc, and wants nothing to do with him. Her dad despised Marc, and Paris remembers that. She is doing well, but the family wants the media to give her privacy."