Exclusive
Michael Jackson Estate: Molestation Accuser Wade Robson Shouldn't Be Allowed To Pursue Claim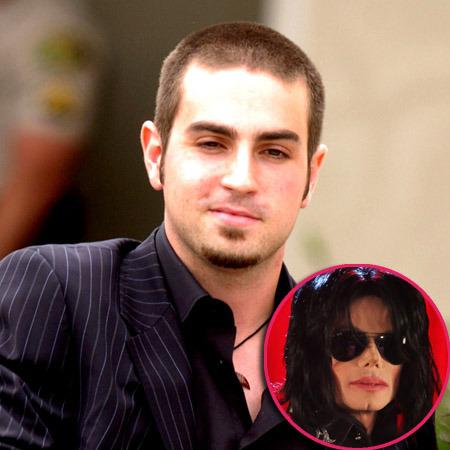 The Estate of Michael Jackson is asking a Los Angeles judge to reject Wade Robson's molestation claim against the late singer because he supposedly waited too long to file.
Robson, a dancer-choreographer who testified on behalf of Jackson in the singer's 2005 sex abuse trial, has claimed Jackson allegedly made his move on him he was just seven years of age — as his sister slept in another bed just feet away at Neverland Ranch in Santa Barbara, Calif.
Article continues below advertisement
As part of his creditor's claim against the estate, Robson, now 30, told how the King of Pop made his first sexual advances on the young child prodigy in the star's bedroom in 1990. The abuse allegedly continued unabated for another two weeks and from then on, for a period of seven years, he has said in court documents.
Robson is claiming that he should have been served a notice of the administration of the estate when Jackson died more than four years ago.
He also claims to have only remembered about the molestation after having two "breakdowns" which resulted in him seeking therapy.
But the estate's lawyers are arguing that they could not have possibly anticipated Robson's lawsuit.
Shocking Evidence Found In Michael Jackson's Bedroom Where He Died - See The Photos
In support of that, the estate's high-powered Hollywood lawyer, Howard Weitzman, cited a recent deposition during which Robson admitted that he was "aware that John Branca and John McClain were co-Executors of Michael's estate and understood they were running the Estate's 'entertainment business'."
Article continues below advertisement
The estate also said Robson was contacted by Cirque du Soleil to work on a Michael Jackson themed show, Immortal, in 2011. The Estate was producing the show with Cirque and Robson "wanted to do this MJ show badly,'" the court documents revealed.
What's more, even if the judge was to allow the claim to proceed, Weitzman said it's an undo burden to the beneficiaries, his three children, Prince Michael, Paris, Blanket and their grandmother Katherine Jackson.
"There is nothing equitable about forcing the beneficiaries to defend the stale claims of criminal conduct, concerning events that allegedly happened years ago," lawyers argued in a = motion.
"The beneficiaries did nothing to Robson. And the beneficiaries have no ability to reasonably defend the merits of the claims. They were not even alive when the alleged events occurred. Yet Robson, would have them attempt to defend their interests in property with both hands tied behind their back, without the ability to consult with any other witness to the alleged events, a witness who has been dead for five years."
A hearing has been scheduled for May to determine if Robson's claim against the estate can proceed.