Exclusive
Barbara's Back?! Walters May Return To 'The View' After Whoopi Goldberg and Rosie O'Donnell's Racism Rant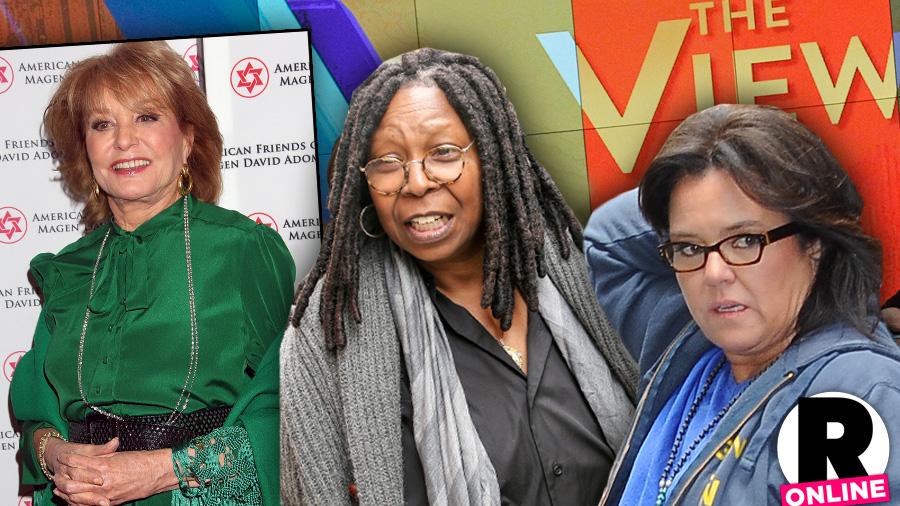 Article continues below advertisement
"They've been talking about just letting it run its course this season and bringing it back with Barbara and a new panel in the fall," a source told Radar. "They've talked about how to creatively bring her back and maybe use a little comedy, like it was all just a bad dream."
But meanwhile, the behind-the-scenes drama is all too real.
O'Donnell is currently in the hot seat after she squared off with Goldberg in a bitter shouting match last week during a "Hot Topics" discussion on racism in America. Since the explosive on-camera back-and-forth, according to the source, the comedienne has given up any hope the two talking heads can make it work, despite orders from show execs to fix their issues.
"The challenge is Rosie feels like she's giving up. She wants to fix it, but doesn't think they can fix it," said the source.
"She hasn't given up on her being the future of the show," the source continued, "but she knows now what's going on with her and Whoopi is not something that can survive.
"She doesn't think there's a way to save the relationship, but she hopes the show can be saved," added the show insider.
Article continues below advertisement
"You have to have two people who want to make it work and she realized after the argument that Whoopi doesn't want to," said the source. "And she thinks she hasn't gotten a fair chance to do the show her way because of Whoopi."
In fact, her tumultuous past at the show is coming back to haunt her. As TV fate would have it, the 45-year-old originally left morning chat show in 2007 following an angry confrontation with co-host Elisabeth Hasselbeck, and unsuccessfully tried to revamp her hostess persona with a show on the OWN network. Now, it's O'Donnell in Hasselbeck's hot seat.
"Rosie was upset after arguing with Whoopi, but she's fearful she's going to have another colossal failure on her hands," continued the source. "She was so confused by Whoopi's argument and she felt like Whoopi made herself look stupid. She doesn't think on an intellectual level Whoopi is even capable of understanding how to work it out."
And according to the insider, O'Donnell's not alone.
"Execs knew they had two bullies on their hands, but now they're talking about how one's a smart bully and one is a dumb bully," the insider claimed. "And that's not a good combination.
"They've thought on an intellectual level after being told to work out their differences it registered with Rosie, but they're seeing that maybe Whoopi isn't smart enough to understand what's going on," continued the source. "She has come across as an angry, bitter person who's not rational. And that could be the downfall of the show."
Watch: Whoopi Goldberg loses it with Rosie O'Donnell on The View