Exclusive
'Clear & Honest?' Body Language Expert RIPS APART Angie's Chicken Pox Excuse, 'She Is Fleeing From The Truth," Says Expert Patti Wood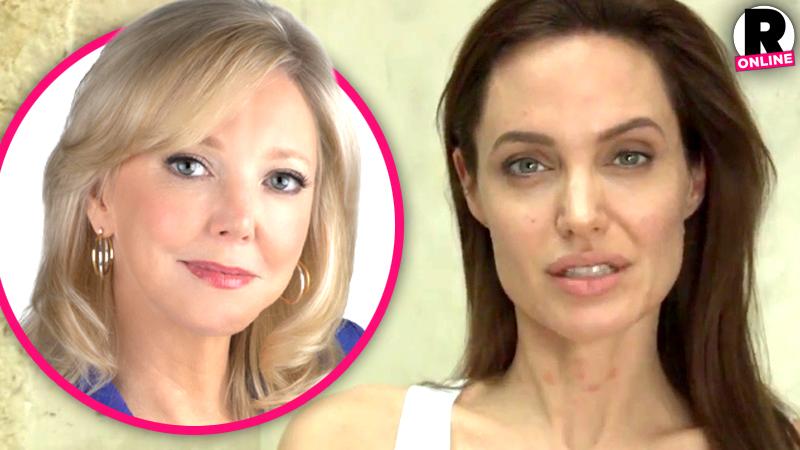 Say what you mean to say!
After Angelina Jolie and Universal Pictures released a very unrehearsed spiel onto YouTube today, in which Jolie blamed 'Chicken Pox' as the reason that she is unable to make her Unbroken commitments, RadarOnline.com spoke exclusively to top body-language expert Patti Wood who says that Jolie is, perhaps, giving the worst acting of her entire career!
"There are a couple of physical things that are obvious," says Wood.
Article continues below advertisement
"When you have chicken pox you typically have itchy eyes and eye irritation. I don't see any indication of irritation in the eyes. Sometimes there should be throat issues. Her voice is lowered but I don't hear any paralanguage nuances in her voice. Her voice is not raspy. I don't hear any true pain."
Then, Wood goes phrase-by-phrase to exemplify exactly why the Oscar winning actress could be lying through her teeth.
"At the very beginning of the video, when Angelina says, 'I want to be clear and honest,' she pulls back her head in a retreat. That retreat indicates that she does NOT want to be clear and honest. That retreat is limbic brain primal response. It is a flee response. She is fleeing from the truth. If someone is sick their verbiage is not typically 'I want to be clear and honest.' People that are truly sick don't need to say that they are truly sick. Usually your first emotional response is 'I'm sorry.' You want to get that out because that is how you truly feel."
Article continues below advertisement
"Then Angelina says, 'I found out last night that I have chicken pox,'" Wood continues. "When she says the words 'chicken pox,' she has an ironic smile on her face.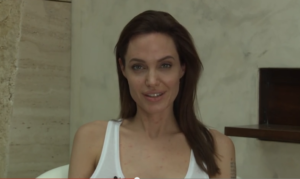 "Her voice goes up at the end of the word 'chicken pox,' where-as it would typically go down if you are sad or frustrated. Her mouth goes up, her head goes up and her eyebrows go up."
Wood adds, "When Angelina says the 'I just can't believe it' statement, we actually see an honest statement. What we don't know is if she is thinking that the chicken pox is unbelievable, or that this whole entire situation with Sony and Amy Pascal is unbelievable."
"At the end, Angelina said, 'Such is life, there it is,'" Wood tells Radar.
"That is not normal messaging for an apology. It is very lightly stated. It is not said with despair or sadness, or frustration."
As Radar reported, Jolie, who has been branded as being a "minimally talented spoiled brat" by Hollywood producer Scott Rudin, skipped the Q&A last night for her film Unbroken, which was held following a screening at the Writers Guild in Los Angeles.
Do you think that Angelina Jolie is lying? Let us know in the comments below.