4 Latest Developments In The Sony Hack Attack: Studio Reacts As Stock Plummets & More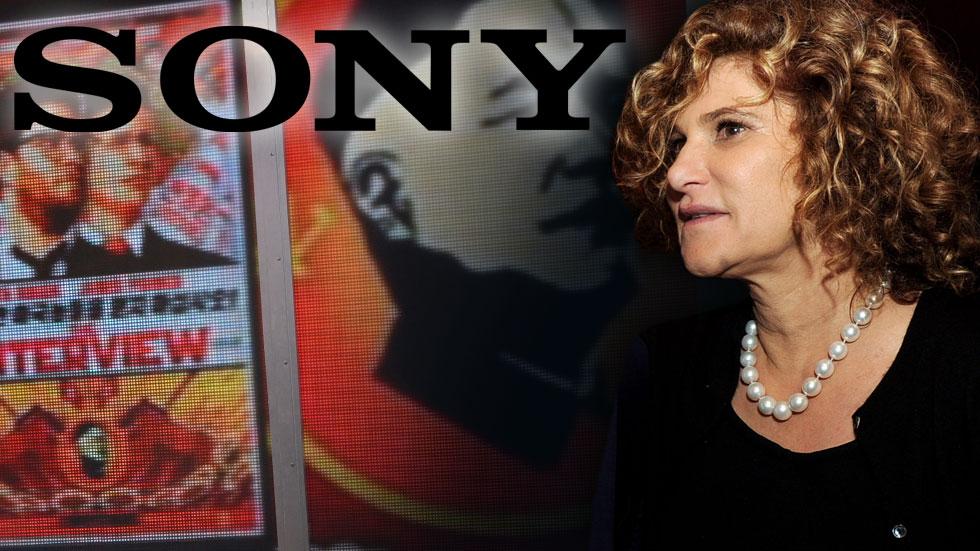 It's been more than three weeks since Sony Pictures Entertainment first suffered a cyber attack from a group calling itself Guardians of Peace, and it seems the digital destruction is far from over. With private emails and material surfacing daily, it's difficult to keep up; so before Sony is slammed with another hacker hit, here are Wednesday's latest updates.
Sony Execs React
Sony execs, according to online reports, are now convinced someone who worked for the studio is behind the hacking scandal. Multiple sources connected to the studio report that suspicions remain with North Korea, but they couldn't have done it without operating through an expert of the Sony email system. The hacks were too precise, plucked from a massive communication system, to suggest it was an ordinary hacker, studio insiders believe. Developments in the investigation have led studio execs to believe that the hacker(s) had intimate knowledge of the internal media distribution systems and IT systems. Interestingly, Sony's recent layoffs included a large number of IT employees.
Article continues below advertisement
Sony's Stock Tumbles
While it's no surprise, reports reveal that Sony's stock has plunged more than 10 percent since last week. The cyber attack on Sony Pictures seems to be rattling investors, though shares are up nearly 15 percent overall for 2014, due mostly to the release of PlayStation 4 gaming console and image sensors for smartphones and tablets.
Channing Tatum Causes a Ruckus
In August, Tatum sent an enthusiastic email to Sony chief Amy Pascal, expressing his intense interest in starring in a new Ghostbusters film: "Let us show the world The DarkSide and let us fight it with all the glory and epicness of a HUGE BATMAN BEGINS MOVIE. I know we can make this a huge franchise. Fun adventure craziness. COME OONNNN!!!" The hacking later revealed another email, written by Columbia Pictures co-president of production Hannah Minghella, suggesting that Tatum had been brainstorming with directors Joe and Anthony Russo, who would like Paul Feig to take on the project in addition to his all-female Ghostbusters reboot. Sony executives replied to the email expressing interest, while Pascal responded, "f---."