A Cheater — AND A Bad Dad? Tori Spelling Tells Dean McDermott His First Instincts Don't Involve Caring For Their Children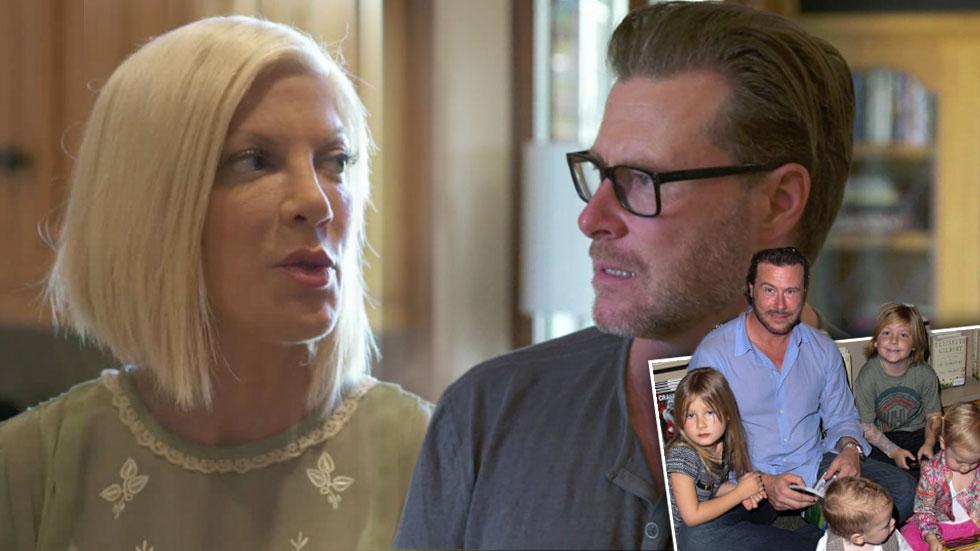 Dean McDermott's admittedly not the best husband, but now his effectiveness as a father is being called into question.
In a preview of an upcoming True Tori (slated to air Nov. 25), the embattled Canadian hunk finds himself in wife Tori Spelling's cross-hairs — again — this time, after a therapy admission that while he "loves his kids," his "first want" in life doesn't involve taking care of the couple's four young children.
Article continues below advertisement
While Tori is complaining about Dean's shortcomings to a pal, Dean makes his way into the room, and lets his wife know he doesn't appreciate the way she's characterized him.
"I heard what you guys were talking about," he said. "That's not how I prioritize things."
Tori was quick on the offensive, telling a defiant Dean that it's not his "instinct to do for the kids as much" as she does.
Watch the video on RadarOnline.com
"I think about us," Dean shot back to Tori, who already had a comeback in the chamber.
"It's a huge difference between thinking about your kids and loving your kids, and remembering and being responsible," she told him. "I just would love to get to the place where you actively think of things without me."
Offended about Tori's sharp accusation, Dean shot back, "I don't walk around like a f--king zombie, and I don't remember a thing!
"This whole show this whole season, it's all about me being made to look bad."
Readers, do you think this marriage will withstand the tough times?
True Tori airs Tuesdays on Lifetime at 9/8c.