Is This The End Of True Tori? Star's Shock As Hubby Dean Says He Doesn't Know If The Show Is 'Worth It'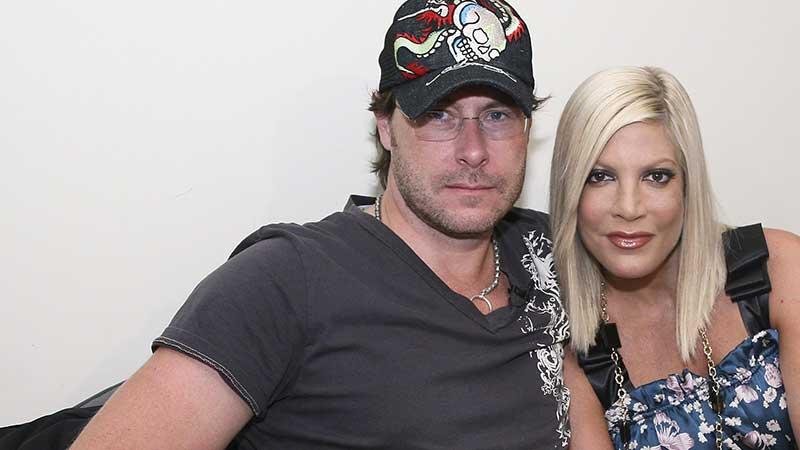 Dean McDermott is tired of being portrayed as the bad guy.
So tired it seems that the actor is threatening to quit True Tori, the reality TV series he is filming with wife Tori Spelling.
And RadarOnline.com has a sneak peek of the upcoming episode to prove it.
Airing their dirty laundry in public has been paying the couple's bills for a long time, but he seems to be over having a camera stuck in his face 24/7.
Article continues below advertisement
In this sneak peek from the A&E show, McDermott, 47, tells Spelling, "I hate to sound like a broken record but that's where there's a fine line with the show.
"I don't know if it's worth it."
What has pushed him over the edge? As viewers will see McDermott walks in as his wife appears to be badmouthing him to her friend Mehran Farhat.
He catches her telling her pal that Dean's "first want" is not to "be with his kids."
Spelling, 41, says, "He said that in therapy yesterday. That's not his first want. He loves his kids but it's not like…"
The former Beverly Hills, 90210 star stopped in mid-sentence though when her hubby came in and contradicted her taking her to task for presenting him as the bad guy.
McDermott says, "I heard what you guys were talking about…that is not how I prioritize things."
Spelling tries to back peddle and argue her position saying, "It's not your instinct to do for the kids as much as me.
Article continues below advertisement
"There's a huge difference between thinking about your kids and loving your kids and remembering and being responsible.
"I just would love to get to the place where you actively think of things without me."
Outraged, McDermott swears at Spelling while one of their four children stands between them trying to get a snack.
"I don't walk around like a f**king zombie and I don't remember a thing," he says.
When Spelling says she is not trying to paint herself as being "all good" and him as being "all bad," McDermott fights back.
He says, "But that's what it seems like. It's all we've been talking about lately. It's sort of me all bad.
"That's what I feel. With this whole…show this season is about me bad, me bad, all about me bad."
Spelling tries to comfort him by saying she "won't talk about things on camera anymore."
"I'm not trying to make you look bad to the viewers," she says.
"That's not the goal here. You're my husband. I want to continue this relationship after the show is over."
Whether the show – or their marriage – lasts remains to be seen.
Have a look at the video and decide.
True Tori airs Tuesdays on Lifetime at 9/8c.