Bruce Jenner Taking Estrogen, Aims To 'Live' & 'Look' Like A Woman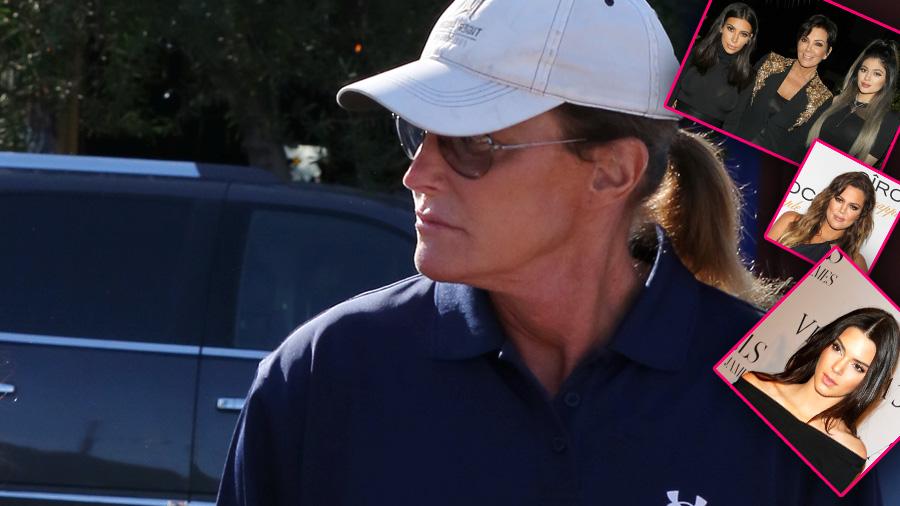 It appears ponytails, sports bras, hair-free legs and painted nails are all part of Bruce Jenner's brand new look.
US Weekly reports that the former reality dad is finally allowing himself to transition from male to female in the wake of his divorce from domineering ex-wife, Kris Jenner.
"His goal is to live as a woman and look as much like one," a source tells the magazine. "He has been struggling for a long time with his feelings about being a woman inside."
Article continues below advertisement
So far, 65-year-old Bruce's family is mostly trying to be supportive as he explores his true gender identity.
"I think he looks great," Khloe, 30, told US at a Nov. 6 event. "You just want your parents to be happy and in a good place. And he is."
Bruce's biological daughter, Kylie, 17, and 19-year-old Kendall Jenner, are equally rooting for their father. They "are so in love with their dad that whatever he is doing is fine with them," shares the source.
As for 34-year-old Kim and Kourtney, 35? "They are trying to be respectful."
Respectful or not, Bruce continues to insist on evolving his way. "At some point he wants to address everything about changing his look to a more feminine style," notes the family source. "But he doesn't want it to be E! and he's had enough of doing things only to advance Kris and the Kardashian empire."
US reveals that though one family source says there will be no full surgery, two other insiders claim that he Bruce is taking the female hormone estrogen to further feminize his appearance.
Article continues below advertisement
But the situation hasn't exactly been smooth sailing. "It crushes him," reveals a family friend of how Bruce feels about the Internet bullies commenting on his appearance and long-guarded secret.
But other critical comments hit closer to home. Kris, who met Bruce on a blind date in 1990, has admitted she has long wanted to style her ex to her standards. "I thought, 'Oh, boy!' This guy needs a lot of help," the 59 year old wrote in her 2011 book.
"He feels a lot of anger and animosity towards Kris for suppressing his feminine side," the family source confides. "Now he wants to live this way before it's too late."​