Kanye Holding Huge Secret Over Kim's Head: She Had A Tawdry Threesome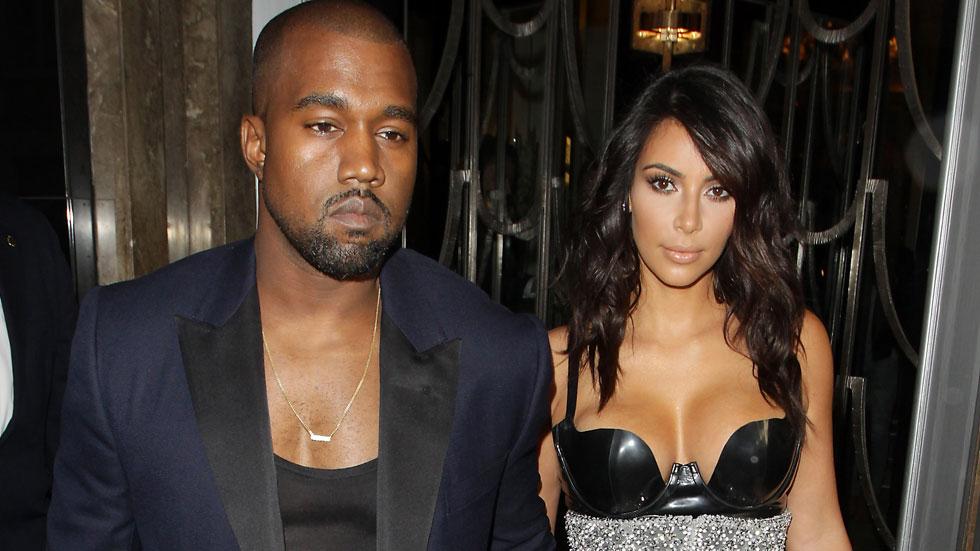 Kanye West likes to call the shots in his career, but his desire to be in charge also extends to the home front — and his wife, Kim Kardashian.
Keeping 35-year-old Kardashian in check shouldn't be too big of a deal, especially since he's holding a huge secret over her head: She once engaged in a tawdry threesome, reports In Touch.
"She spent years trying to change people's perception of her, ever since the sex tape came out in 2007," an insider with knowledge of the situation told the magazine, "and this can undo everything."
Article continues below advertisement
Word of her extra-curricular activities getting out could be especially bad for Kardashian's business. "She's also built her brand and an empire" valued at over $40 million," continues the insider. "She's terrified he will tell the world what he did."
Though the reality star's rep denied the tryst, In Touch claims that multiple insiders dished on how Kardashian cheated on a longtime boyfriend with Kanye, 37, and another woman who just happens to also be famous. "Kanye was obsessed with Kim and wanted to have a three-way with her, and she didn't hesitate," said one source.
"Kim and Kanye had already been seeing each other behind her boyfriend's back, and Kanye brought this other woman into it."
The only problem? "The other woman ended up getting jealous of Kim because Kanye was more into Kim than he was into her," says the source.
Watch: Kim Kardashian, Kanye West and Kourtney Kardashian Hit the Utah Slopes