'I Hope She Changes Her Name Back To Kardashian!' Bruce Jenner's Mother RIPS Controlling Kris Following Split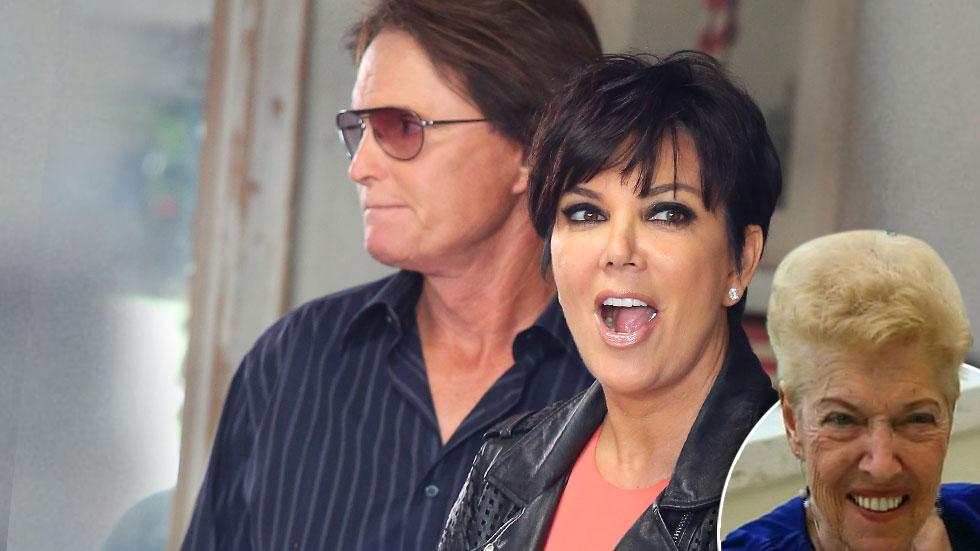 Article continues below advertisement
"Kris is domineering: it's her way, or there's no way," she said. "She can insult you with a big smile on her face. I don't think she treated anybody very well."
(Apparently, the ill will trickled down to Kourtney and Kim, who Esther said were never "interested in having a conversation" with her.)
In addition to Kris's personality flaws, Esther wasn't a big fan of her approach to mothering, remembering how when now-teens Kendall and Kylie were young children, "Kris was always running out to eat with her girlfriends, and she left Bruce to take care of the babies."
Article continues below advertisement
"I don't know why he didn't speak up — maybe because she tries to control everything," Esther said.
The Idaho native said that Kris tightly clamped on the pursestrings during the marriage too, recalling how "Bruce couldn't even buy one of his little toy helicopters without asking her for cash."
Kris, who's currently dating much-younger boy toy Corey Gamble, has generally taken the high road in the parting, telling TODAY last month of Bruce: "He's still the father of two of my children, and so we're friends."
For more on this story, check out this week's edition of OK! magazine.