Exclusive
A New Bruce! Kris Jenner 'Upset' Over Ex-Husband's TRANSformation — 'It's Embarrassing For Her'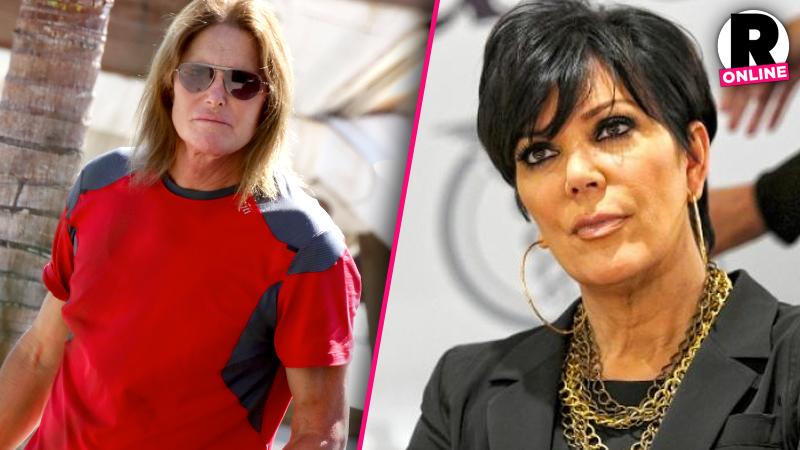 Kris Jenner has slammed the constant reports that her husband, Bruce Jenner, is becoming a transsexual. "It's silly!" she recently insisted. But behind the scenes, RadarOnline.com has learned, sources say she is "embarrassed" by his physical changes — and even skipped his birthday party as a result!
As RadarOnline.com has reported, Bruce was spotted wearing hot pink nail polish on Tuesday: only the latest of his increasingly feminine style choices, which have included wearing a sports bra, growing out his hair long, wearing a girdle, and waxing his body hair in recent months.
Article continues below advertisement
That same day, the 65-year-old celebrated his birthday at Geoffrey's in Malibu, with daughters Kendall and Kylie, and extended family, Khloe, Kim and Kourtney Kardashian. Kris was nowhere to be seen.
Her absence was glaring in a photo Khloe posted of the gathering, captioned, "The Family."
And the source explained, "Kris was very upset that Bruce was photographed on his birthday wearing pink nail polish. It's embarrassing for her. That is the reason why Kris wasn't there."
As RadarOnline.com has reported, Bruce's sons Brody and Brandon believe their dad could be transitioning to a woman. An insider told RadarOnline.com, "Brody and Brandon love their dad, and if Bruce did finally admit that he was transitioning and becoming a woman, it wouldn't change how they felt about him. They are both very open supporters of the LGBT community."
Do you think Kris should support Bruce's style choices? Let us know in the comments!