Wasting Away! Pin-Thin Teresa Barely Eating, Drops 11 Pounds Over Prison Fears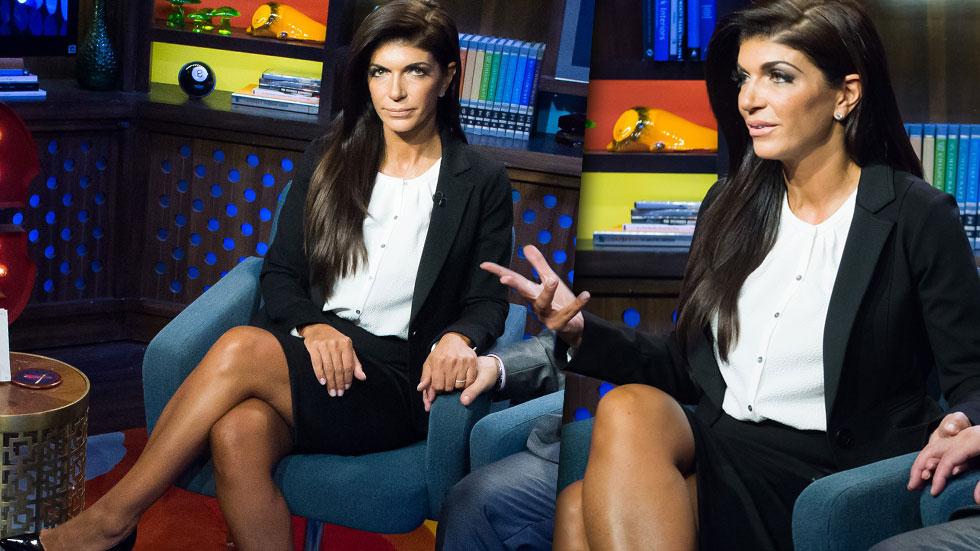 Italians are known for enjoying hearty meals. — but when it comes to food these days, count Teresa Giudice out!
"She's skipping meals and surviving on coffee, a few nibbles and wine," a source told Us Weekly of the toll the 42-year-old Real Housewives of New Jersey star's sentence for mail, wire and bankruptcy fraud has had on her appetite as she waits to report to prison on January 5.
The magazine also claims that in the last couple months Teresa has dropped 11 pounds from her 5-foot-8 frame.
Article continues below advertisement
"She looks frail. Her family is worried as she continues to obsess about prison and waste away," noted the source.
As RadarOnline.com revealed, while Teresa isn't eating, her husband, Joe Giudice, has been throwing back copious cocktails to cope with his impending incarceration.
Joe, 42, admitted to drinking "every day" and downing up to four bottles of wine a night during a recent Watch What Happens Live interview with Andy Cohen. But sources say the problem is wider than that.
"Joe's been known to start drinking hard alcohol at 10 a.m.," an insider, who's witnessed the boozing, told Radar. "It's been going on for years, even when things were going good for them."
Joe's attorney begged a judge to send him to rehab to deal with his issue, but does Teresa need an intervention to address her own with weight? Tell us your thoughts in the comments section.​