Exclusive
Drunk Dad? Joe Giudice's Hard Alcohol Day-Drinking Revealed: 'He Yelled At The Girls,' Claims Source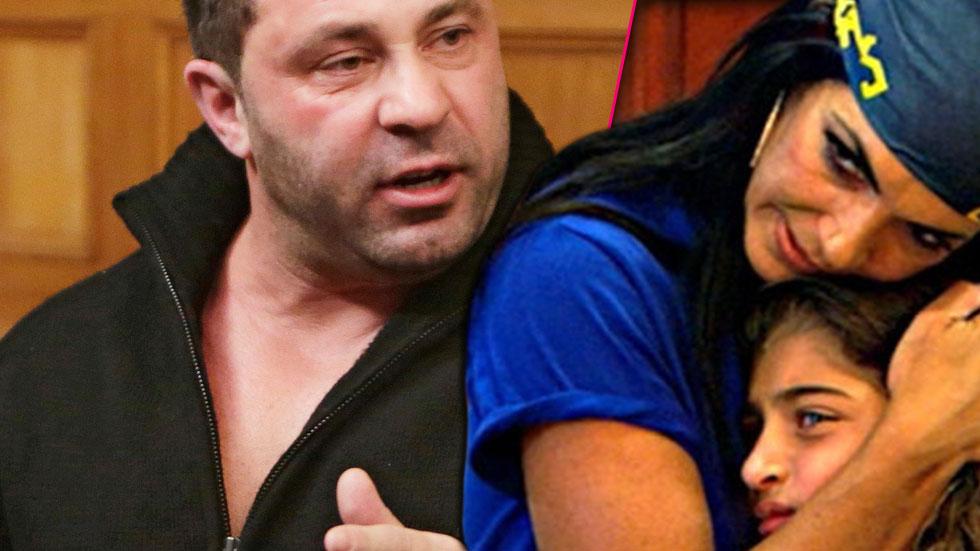 Article continues below advertisement
"Joe's been known to start drinking hard alcohol at 10 a.m.," an insider, who's witnessed the boozing, told Radar.
And it's not a recent phenomenon linked to his legal issues.
Said the source, "It's been going on for years, even when things were going good for them."
Joe has been known to booze it up even during professional engagements with Teresa, the source claimed, such as photo shoots or red carpet appearances, and the drinking could have affected his home life as well.
Said the source, "He'll scream at the girls, like 'Shut up!'"
"It's all good-natured," the source insisted, "But it could seem harsh to an outsider."
Joe could be getting help for his problems soon enough. The judge in their fraud case, Judge Esther Salas, told his attorneys at the sentencing that she would consider his need for alcohol treatment in her placement recommendation to the Bureau of Prisons.
As Radar has reported, she recommended that Joe's wife, Teresa, spend her time behind bars and not at a halfway house.
Joe and Teresa will receive their final placements shortly before their prison terms start: On January 5 for Teresa, and roughly 15 months after that for Joe.