Exclusive
'RHONJ' Marriage Meltdown! Joe & Teresa Giudice 'Fighting Non-Stop' Over Finances, Parenting Since Sentencing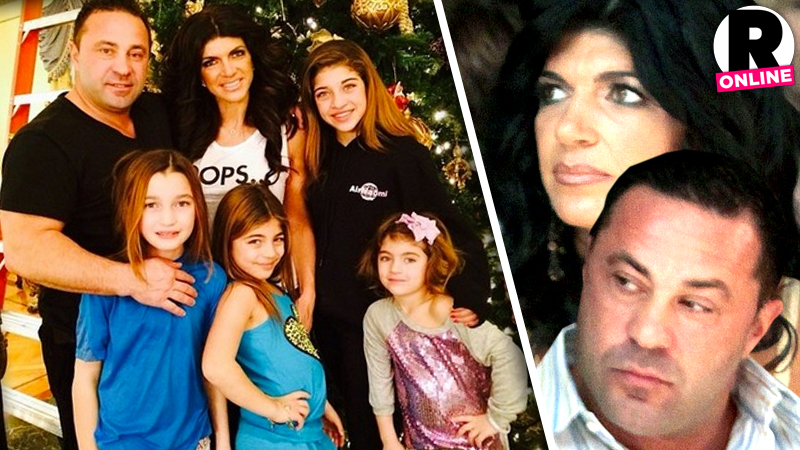 When Teresa Giudice was sentenced to 15 months in prison last week, Judge Esther Salas announced she didn't have to report until January 5, so the reality star mom could spend the holidays with her family. But RadarOnline.com has learned that Teresa might be wishing she could take off sooner! According to insiders, the Real Housewives of New Jersey star and her husband Joe have been at war since the sentencing, bickering about ongoing money troubles, and how to care for their daughters — and it's more than Teresa can take.
Article continues below advertisement
"Teresa might be putting on a united front with Joe publicly, but it's all a sham," an insider told Radar. "Behind closed doors when there are no cameras around, Teresa's claws come out. The couple has been fighting non-stop about Joe taking care of their kids when Teresa goes to prison.​"
"Hoping that her parents will help Joe is Teresa's only hope," the source said. "She has absolutely no faith in Joe's abilities to be their kids sole caregiver. Not only that, Joe is stressing Teresa out about their finances, as she has been the breadwinner for the family in recent years."
In fact, Radar can reveal, she was paid $10,000 for her recent interview with US Weekly.
"She needs to cash in wherever she can because once Teresa goes to prison, the money will stop coming in," the source added. "With Teresa behind bars, Joe will be forced to get a paying job."
"I wish I could do everything differently," the beleaguered Bravo star told US Weekly after she and her husband Joe had their day in court. He is slated to serve 41 months in custody after she is released. The judge staggered the sentences for the sake of their four daughters: Gia, 13, Gabriella, 10,Milania, 8, and Audriana, 5.
For more on the Giudices as they prepare for prison, stay tuned to Radar!