Her Next Victim? Taylor Swift Is Moving In On Longtime 'Crush' Chris Martin — Look Out, JLaw!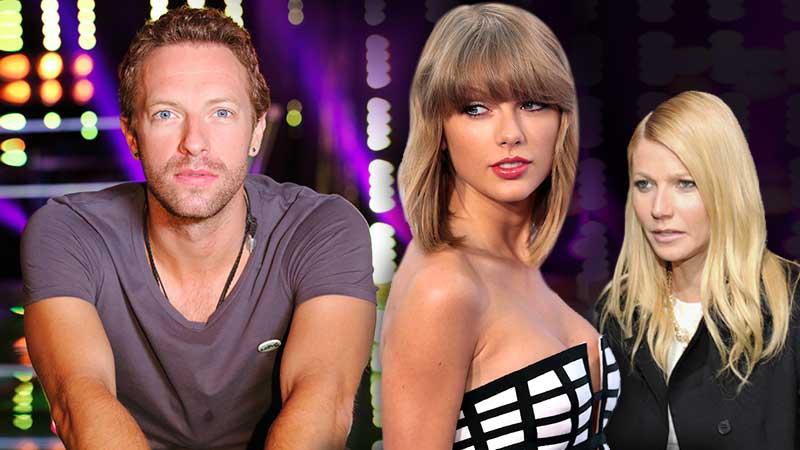 Taylor Swift has been dateless for more than 18 months now. But though she claims she's happily single, RadarOnline.com has learned the serial dater could have her sights set on her next victim. According to Star magazine, she has a "massive crush" on Chris Martin, despite his on-off relationship with Jennifer Lawrence!
"Taylor would love to make Chris her new boyfriend," a source tells the latest issue of Star magazine, on stands now.
Article continues below advertisement
"She's taking advantage of how Jen's and Chris's busy schedules are keeping them apart," the insider says. "She can sense that their relationship is on shaky ground, so she's moving in – fast."
According the magazine, Swift has had feelings for Martin "for years," ever since the two dined in London in early 2012 at The Delaunay restaurant with Gwyneth Paltrow, who was happily married to the Coldplay singer at the time.
"She never thought that anything could come of it because of his marriage to Gwyneth," the insider tells Star.
But things changed after Martin and Paltrow "consciously uncoupled" and, according to the source, "Taylor's decision to join The Voice as a mentor was based in part on the fact that Chris had mentored the show in the past."
According to Star, Swift sent Martin a letter, asking him about the show and before long, they were emailing back and forth.
Article continues below advertisement
"The content of those emails were becoming more and more flirtatious as Taylor flattered Chris about his music and queried him about the single life," the source says.
Martin, who is said to be back together with Lawrence, is "blown away by Taylor's maturity and wit," according to the magazine.
How does the "Shake It Off" singer feel about her rival, who is currently dating the man she reportedly desires?
"She feels no loyalty to Jennifer. As much as her casual friendship with Gwyneth kept her from hitting on Chris in the past, her rivalry with Jennifer could make Chris an even more appealing prize now," the source tells Star. "Chris is mature, successful… exactly what Taylor has been holding out for. She's having fun flirting with him, but she really hopes it goes further!"
Do you think that Taylor Swift and Chris Martin would make a better couple than Jennifer Lawrence and him do? Let us know in the comments below.