Fans Attack! Watch Jennifer Lawrence Dive Into SUV After Crowd Goes Wild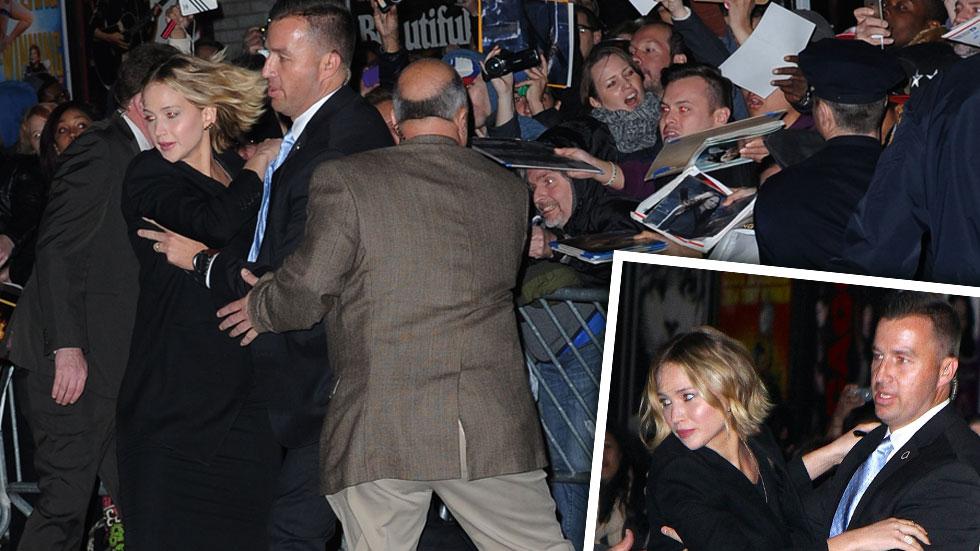 Jennifer Lawrence was basking her loyal fans' love last night — but the feel-good feeling quickly took a turn for the worst.
The scary incident happened when after the down-to-earth 24-year-old star of the Hunger Games: Mockingjay Part 1 signed autographs for an ecstatic crowd following her appearance The Late Show with David Letterman.
She then headed to her waiting vehicle, but decided to return to scribble a few more autographs. Unfortunately, the overexcited fans knocked down the barricade holding them back.
Article continues below advertisement
Lawrence clearly wasn't acting when she had to run to her SUV — with bodyguards in tow — after leaping out of the way, proving she's just as quick on her feet as Katniss Everdeen!
Watch the mayhem unfold:
​