Exclusive
'Homeland' Star Claire Danes Relying On Bodyguards In South Africa Amid Kidnapping Fears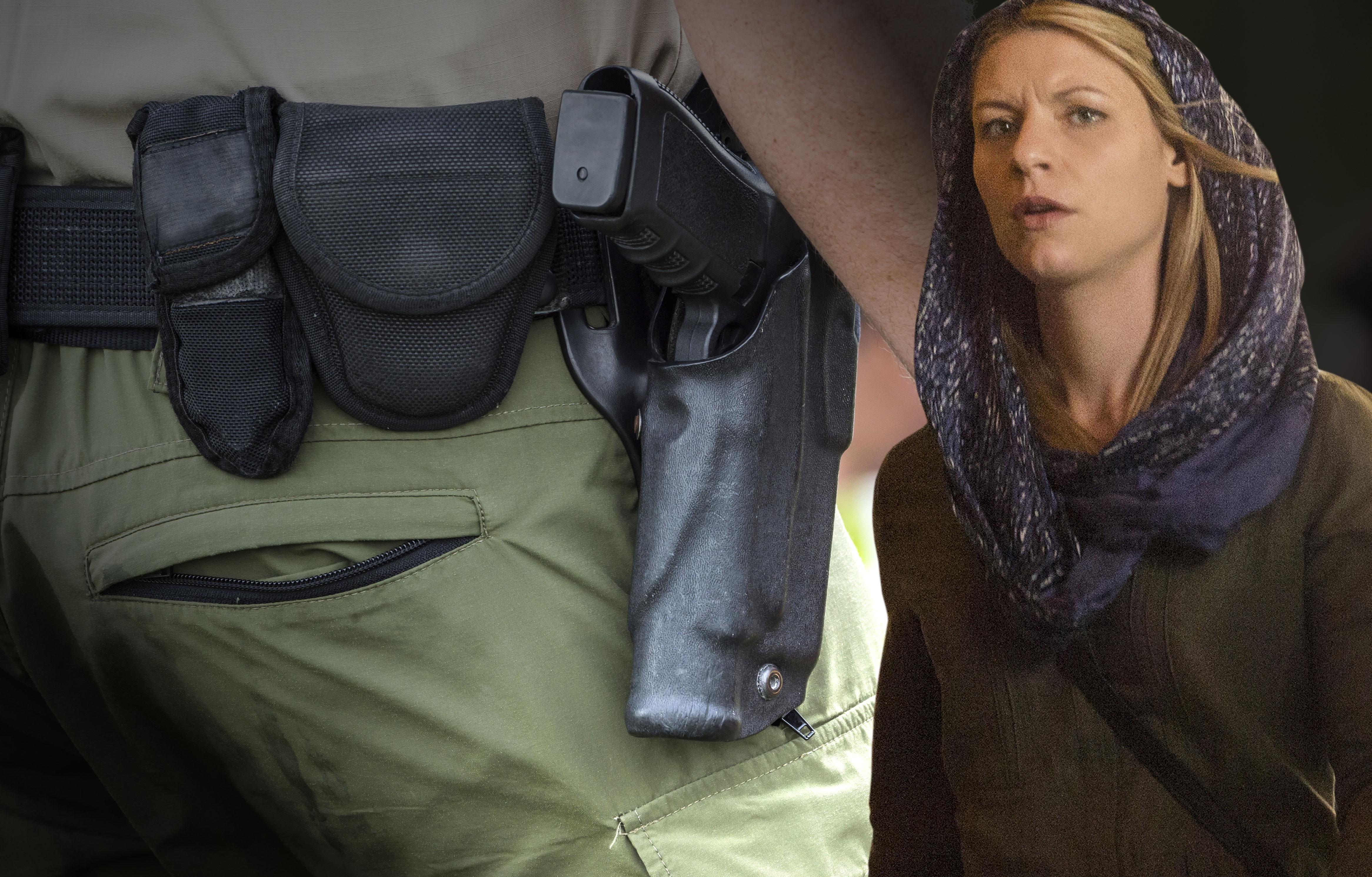 Claire Danes has encountered some very real-life danger as she films Season 5 of the hit show Homeland in Cape Town, South Africa.
Danes has a bodyguard from the security company Pro Events watching over her, a set insider tells RadarOnline.com exclusively. "The actors have to be protected against potential kidnapping and theft, especially when they film in known dangerous areas like Salt River," a dodgy industrial Cape Town suburb, says the source.
Article continues below advertisement
"They could kidnap one of the cast and hold them for ransom, but they watch the cast like hawks. We know where they are every minute," continues the insider.
If trouble does arise, the security company "has batons and other weapons, to make sure fights don't break out and the production's cars aren't broken into," the source reveals.
Homeland is making uses of sites around Cape Town to stand in for Pakistan, where 35-year-old Danes' character, Carrie, has been assigned with her CIA agent job.
And it isn't just Danes who has plenty of protection. "We have armed guards for the rest of the cast" including actors Rupert Friend, Raza Jaffrey and Mandy Patinkin, "especially in bad places," the source says.
And the protection professionals have already proven useful. "The entire filming was stopped when riots broke out on Cape Town's main airport highway and police said it was too dangerous to continue," reveals the insider. "There was a sudden outbreak of riots with rock throwing, strikes, so we had to change our whole shooting schedule."
The Homeland production in South Africa is a major operation. According to the set insider, as many as 450 extras a day are used for filming, and "we've built all the studios here, CIA office, and even Carrie's apartment that looks phenomenal."
Despite the threat of danger, Danes is making the most of her downtime while living in Africa. "She's very pleasant but does her own thing," the insider tells Radar. "She goes on safari on weekends with her family and does yoga every day at a studio."