Exclusive
From New York To South Africa: Inside Ramona Singer's 'Luxurious' Safari Vacation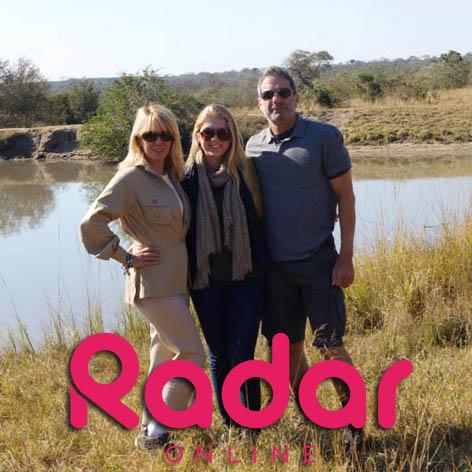 The Real Housewives of New York City star Ramona Singer is getting ready to send her daughter Avery off to college — but before that, she decided to take her daughter on the vacation of a lifetime to South Africa.
"Avery is my only child and she is graduating from high school and going into college and that is a major transition for her,"
Ramona tells RadarOnline.com in an exclusive interview. "And it's going to be a major transition for me because she is on her way growing up and separating herself from us and I wanted to create a really beautiful memory and do something really different."
Article continues below advertisement
Ramona continues, "I went to Africa three years ago and fell in love with it and Avery always said she wanted to go to Africa."
For 11 days, Ramona, her husband Mario, Avery, and one of Avery's friends traveled around South African staying at luxury reserves including Phinda Private Game Reserve, Dulini Game Lodge, and Ngala Tented Camp.
"You are propped in the middle of nowhere with nature," Ramona describes. "Something about the air in South Africa, it's the freshest smelling air. There's nothing like it."
The group spent their days going on safaris.
"Every morning, we got up very early for a three-hour safari ride," Ramona shares. "We would have our early morning tea or hot chocolate out by the water. And then you go back and have a big breakfast at 9:30. And then it's time for lunch. And then you go out again for a couple of hours. You get back around 7:00 PM and you have to be escorted to your room at night because there are animals there."
Article continues below advertisement
But it wasn't all play.
Ramona and her daughter also visited an orphanage, several schools including one for handicap kids and a health facility that are all supported by the Empowers Africa Foundation.
"Avery is big on helping children," Ramona says. "And I'm involved with the Empower Africa Foundation, so we went to some of the schools and to an orphanage that was built in one area. We are involved in helping to raise money. We wanted to see where the money goes."
At the schools, Avery spent time interacting with the kids.
"Avery wanted a more hands on experience spending time with the children," Ramona says. "Avery played with the kids. We brought soccer balls for the boys and for the girls, the nets game. They gave Avery a uniform and she went on the field and played netball with them. She interacted with the children and played with them and talked to them and took pictures with them."
Article continues below advertisement
Ramona adds, "I've never seen my daughter so happy."
"Avery has a very special soul," Ramona says. "I'm very proud of her. She is very grounded. She's bright and outgoing and she has a big heart."
Overall, Ramona is glad that she got to share this experience with her daughter.
"You are in middle of no where. There's no Internet or cell service," she says. "You're one with nature and the animals. It was a spiritual experience."
But now it's getting close to time for Ramona to say goodbye to her daughter as Avery heads to college at Emory University in Atlanta, Ga.
"I have so many emotions going through me," Ramona confesses. "I'm excited for her and happy and sad and confused. I feel a huge loss. Sometimes, this overwhelming emotion comes that feels like my heart is being ripped out."
"You know how people don't like to talk about how difficult child birth is?" she asks. "Women don't talk about how gut-wrenching and heart-wrenching it is when your child goes off to college. It is devastating for every woman."
But Ramona knows that it's time for Avery to branch out on her own.
"It's going to be very difficult," she concludes. "But I have to let go. She has to grow."