Ramona Singer Turns Real Life Detective & Helps Cops Pull Off Sting On Pal's Nanny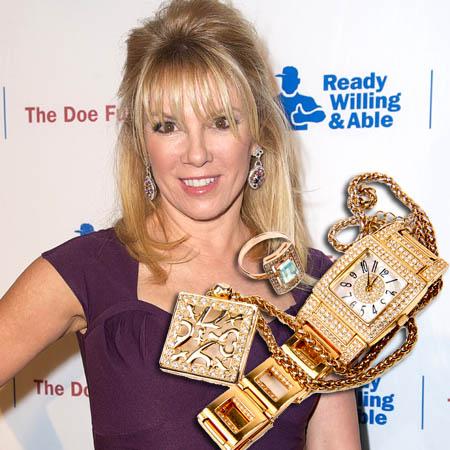 Real Housewives of New York City star Ramona Singer came to the aid of Park Avenue pal Lucia Hwong Gordon, who was missing a fortune in jewelry and other items, and we've got the full details for you right here on RadarOnline.com.
After Gordon, a composer, quizzed her live-in nanny Raquel Santos about the disappearances, the nanny wept, and admitted she'd swiped and pawned the priceless items, among them a diamond-and-ruby necklace, to two local shops.
Article continues below advertisement
While she was hesitant to turn Santos into authorities, it was Singer who encouraged her distraught pal to do so, a source told the NY Post.
"Ramona said she needed to speak up before the woman victimized another family," the source said.
Ramona told Gordon to bait Santos by offering to buy back the stolen goods, and when Santos showed up at her apartment to do just that, the cops were there to put her in cuffs.
The Bravo star told the paper, "I'm thrilled justice was served. My friend showed strength and perseverance.
"It was important that this was investigated. If it had not been investigated, she might have just gone to work for another family and done the same thing."
"Ramona gave Gordon the strength to deal with this," an insider told the paper.