Exclusive
Bitter In The Big Apple! RHONYC Ladies Furious, Claim They're 'Underpaid' For The Show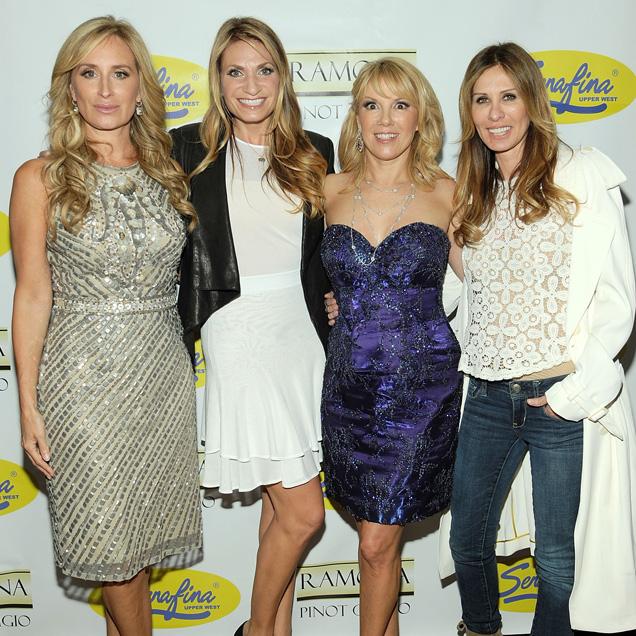 Article continues below advertisement
"Bravo really screwed over the women," a source close to production told Tom Murro, and said the ladies are furious at how low their pay is for the extensive commitment they have to make to the show.
"They are required to shoot for five months out of the year, but that's just the beginning. They shoot for six days a week, twice a day," the insider said, and revealed it is grueling for the women.
"The ladies have two shoots a day, one for three to four hours in the morning, and then they have to change clothes and hair and makeup and shoot again in the evening for another three to four hours.
"It is a full time job to be on the show but they're only paid for a fraction of the things they're required to do. They're furious and are telling people they're underpaid."
According to the insider the women aren't given allowances for hair, makeup or clothes and they have to maintain their houses for filming too.
"Some of the women are complaining that they're really in the red after everything they have to spend personally to be on the show. They have to pay for flowers in the house, they have to make sure everything is spotless for filming, the kids have to have nice clothes too," the source said.
Article continues below advertisement
"It's a never ending spending spree just to be on the show and the salaries hardly make it worth their while."
Another downside to being a Housewife in New York City is they're allegedly shunned by high society.
"No one in New York cares about fame," the source said. "All they care about it money. Being a Housewife can be humiliating in New York sometimes. People treat them like crap and they can't get into events because of the stigma of being on a reality show."
Continuing the complaints, the source said the women are fed up with the way they are edited.
"On the Kardashian's show the family makes the final decisions about what gets shown so they don't look like complete idiots," the insider revealed. "With Bravo, the women feel like the purposely try to make them look as bad a possible to drive the ratings up."
As for the huge payoff of being a successful member of the show, the source said the women don't have high hopes for their own careers.
"All the women know there is only one star per city," the source concluded.
"There is never going to be another Bethenny from New York City but the women just want to be paid enough to cover their expenses but they know that Bravo just doesn't care."