Exclusive
Ramotional? How New York Housewife Used Tears -- Instead of Angry Words -- To Solve Daughter's Party Problem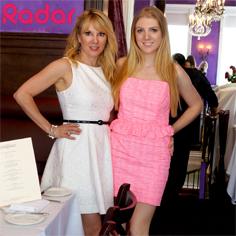 The Real Housewives of New York City star Ramona Singer is known for her loud voice and demanding ways, but sometimes getting "Ramotional" doesn't always involve a screaming match.
This past weekend, Ramona and her family had big plans to celebrate her daughter Avery's high school graduation in newly opened Brasserie Cognac in New York City's trendy Upper East Side, when Ramona received a shocking call.
Article continues below advertisement
"I planned to hold a graduation celebration at the newly open Cognac on 70th and Lexington in their private room for my daughter, Avery," she tells RadarOnline.com exclusively.
Ramona received a call "only two days before the lunch was being held" telling her "they were not yet opened for lunch."
This caused Ramona to panic.
"When I was told they were not opened yet for lunch and would have to cancel, I ran over there," she says.
But, upon arriving at the restaurant, instead of getting into a heated fit, Ramona just broke down.
"Instead of screaming about the cancellation and mix-up, I cried to the chef-owner, Florian Hugo," she says.
The tears did just the trick.
"He graciously opened his restaurant just for us," Ramona shares. Ramona was able to pull off Avery's graduation party just in the nick of time.
"Of course, besides champagne, we were serving Ramona Pinot Grigio," Ramona added