'They Had A Calming Influence On The Younger People': Community Activists, Religious Leaders Praised For Lessening Brutality In Michael Brown Jr. Riots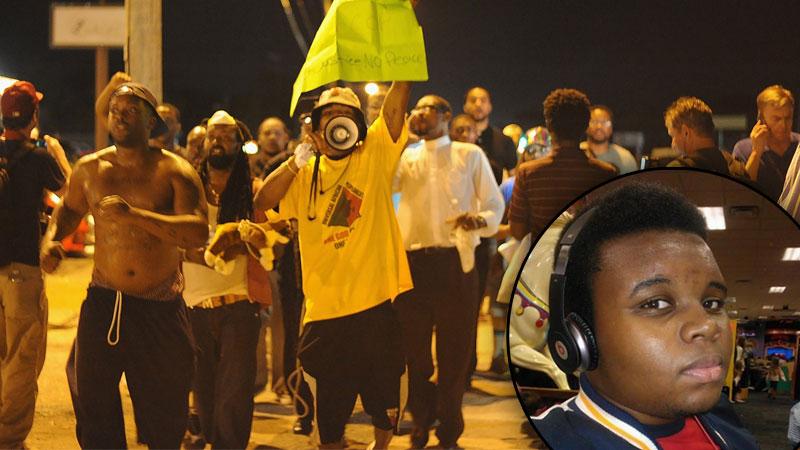 The ongoing rioting in the St. Louis suburb of Ferguson, where mayhem has raged since 18-year-old Michael Brown Jr. was fatally shot by a police officer Aug. 9, was notably more subdued Tuesday, as a cadre of concerned citizens activists and religious leaders brought "a different dynamic" to the protests, according to police.
"They had a calming influence on the younger people," Missouri Highway Patrol Capt. Ron Johnson said in a news conference Wednesday.
Article continues below advertisement
Despite the positive impact of the aforementioned Samaritans, police still took 47 into custody, inlacing one suspect who's already been arrested three times this month. Johnson said that unlike some of it's predecessors, Tuesday evening didn't see any of the bullets, Molotov cocktails or tear gas involved.
In related news, legal proceedings involving Darren Wilson, the police officer who shot Brown, remain in the offing. St. Louis County's prosecutor spokesman Ed Magee said that a grand jury could start listening to evidence in Wilson's case as early as Wednesday, in sussing out whether or not he'll be charged in connection with Brown's shooting.
Attorney General Eric Holder said in a piece for the St. Louis Post-Dispatch that his "investigation into this matter will be full, it will be fair, and it will be independent.
"And beyond the investigation itself, we will work with the police, civil rights leaders, and members of the public to ensure that this tragedy can give rise to new understanding — and robust action — aimed at bridging persistent gaps between law enforcement officials and the communities we serve."