Police Officer That Killed Michael Brown Texts Friend He 'Can't Go Out' & It's A 'Stressful Time'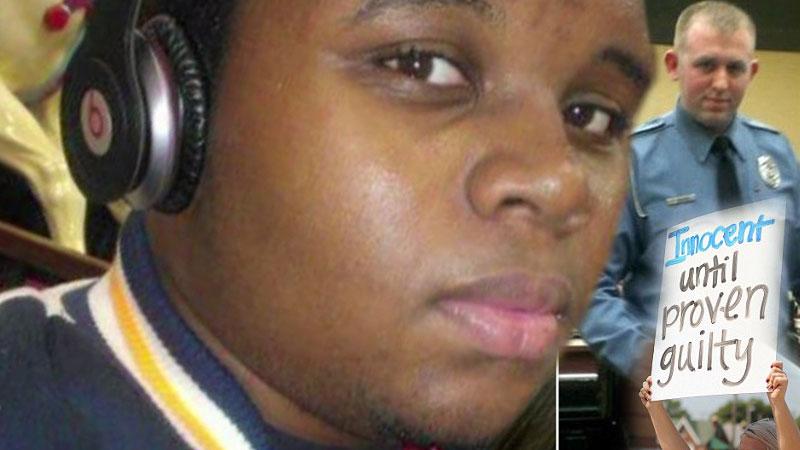 The St. Louis police officer that shot and killed 18-year-old Michael Brown on Aug. 9 in a controversial incident has been texting a long-time pal revealing that he "can't go out" because he's being targeted during this "stressful time."
Officer Darren Wilson, 28, told his friend Jake Shepard, that he's under 24-hour protection with guards after shooting the teenager dead and Shephard spoke with the Mail Online in an effort to give the public a more accurate picture of the friend, who he described as always having "pure intentions."
Article continues below advertisement
On Aug. 15, after Shepard participated in an interview with CNN, Wilson text him to say thank you.
"Thanks buddy I wasn't expecting that," Wilson wrote. "It means a lot thank you."
A few days later he again text with Shepard writing, "The support is really keeping me going during this stressful time. Just stay safe. I appreciate all you have done."
And that same day, wrote, "I can't go out."
Brown's killing ignited more than a week of protests and riots in the St. Louis suburb of Ferguson, with a call for justice for the unarmed black teen who was killed.
Shepard told the Mail Online he believes Wilson did what he was trained to do, but admitted that the police in general should have better training to use non-lethal force before opening fire.
"It's sad for Mike Brown and his family. Darren could have just Tasered him and Mike would have spent six months in jail or something and maybe got his act together after that," he said.
"Darren could have gone on with his life too but now both of their lives are over. It sucks. I'm sure Mike's family is having a hard time but at least they have the support of the whole nation behind them, openly. Darren doesn't get that."
Article continues below advertisement
Shepard understands the public outrage over a cop killing an unarmed teen, but said it was never Wilson's intentions.
"People are very suspicious of law enforcement as it is and something like this happens you will always be remembered as the cop who murdered Mike Brown, regardless of what happens at trial or if he's ever charged or fired. Obviously he's not going to be able to be a cop over there (in Ferguson) any more," he said.
"He's going to have to resign but there's always going to be a negative connotation to his name, and it sucks. He doesn't deserve that. He's had pure intentions with everything I've ever seen him try and do. When we played hockey he wasn't the guy out there trying to fight people, he didn't care about stuff like that. He just wanted to play and have fun with his friends."
Brown's family spoke out on the TODAY Show asking for the violence to stop in Ferguson so the authorities could resume justice for their son.
"That's who we need to keep the focus on — Michael Brown Jr.," the grieving father said.
"The violence needs to stop," the mother said. "When justice has prevailed, then maybe they'll regain their trust in the locals. But right now, it's really out of control."